The Serengeti National Park is not only the most famous national park but also the oldest national park in Tanzania. The area was declared a protected area since the year 1921, and later as a national park in the year 1951 being the first gazetted national park in the Country.
Serengeti national park itself covers an area of 14,763 Km square but it is part of the larger Serengeti-Masai Mara Ecosystem that covers more than 30. 000 Km square. The Ecosystem includes the Ngorongoro Conservation Area, Serengeti National Park, Ikorongo, Maswa and Grumeti Game Reserves, Masai Mara game Reserve (in Kenya), and some other game controlled areas around the area like Loliondo between Lake Natron and Serengeti.
Serengeti National Park – home to Great Wildebeests Migration in Tanzania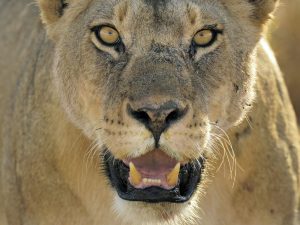 Probably what makes Serengeti National Park the most famous is the annual Wildebeests migration also known as 'The Great Migration' that involves more than 1.5 Million herds of wildebeests accompanied by hundreds of thousands of zebras and gazelles. This annual natural phenomenon, also referred as the 7 wonder of the world sees the animals cover thousands of kilometers every year crossing the border from Tanzania to Kenya and back, in search of Water and green pastures.
The vastness of the plains in Serengeti National Park gave the area the name. The name Serengeti was derived from a Masai word 'Siringit' that literally means; endless plains.
An African safari to Tanzania with, Serengeti National Park included is an ultimate safari. The national park has a very high concentration of resident animals that includes among many others; the lions, elephants, leopards, cheetahs, warthogs, giraffes, serval cats, gazelles, topis, and many other species. The list is endless… For the bird watchers, this national park will amaze you with the number of species one can spot in a single day. The bird species  the Serengeti National Park includes; The larger species; like Ostriches, Secretary birds, Kori bastards, Hammerkops, and many smaller species like the weavers, starlings, sun birds, doves, pigeons, honey guides, and many other species.
Serengeti is quite a long drive from and to Arusha, the safari base town, and is best reached after a visit to other destinations; Lake Manyara National Park and the Ngorongoro Crater. However flights to and from Serengeti National Park are available from Arusha, Dar es Salaam and Zanzibar.
In your next safari to Tanzania, please kindly let us know if you wish to visit the Serengeti and we shall include it in your safari itinerary.
Some of the lodges and tented camps around Lake Manyara includes:
Mapito Tented Camp
Grumeti Serengeti Lodge
Kirawira Tented Camp
Kusini Camp
Dunia Camp
Mbalageti River Lodge
Bilila Kempinski Lodge
Mbuzi Mawe Tented Camp
Ikoma Safari Camp
You may be interested in coming to Tanzania and visiting the Serengeti? Please have a look at our 4 day Tanzania Serengeti safari with prices.