Udzungwa Mountains National Park was established in 1992 and though it is not as popular other destinations like the Selous, Ngorongoro Crater or the Selous game reserve, this National Park is one of the hidden gems worth visiting on a Tanzanian Safari.
The park covers an area of 1990 square kilometers and it is home to one of the greatest forests in the east African region. It is found along the southern Safari circuit of Tanzania. It is bordered by Ruaha River in the north and Mikumi National Park in the further north while the well known Selous Game Reserve is in the east.
Previously this was a protected Forest Reserve not until 1992 when it eventually obtained the status of a national park. It was by Prince Bernhard -of Lippe Biesterfied – of the Netherlands (founder of world wide fund WWF) that Udzungwa was declared a national park. Not long ago in 2015, the New York Times voted this National Park as the world's third (3rd) best destination to visit.
Unique about Udzungwa Mountains National Park is that it is among the few surviving virgin yet uniquely forested areas in the whole world and it's rich biodiversity that includes a great variety of plants and animals is its primary attraction.
Check out our Tanzania safari and Zanzibar holidays that can include for packages that can include Udzungwa or other national parks in Tanzania.
Udzungwa's Vegetation and Landscape
Also known as the Galapagos of Africa, the is popularly known for having one of the finest altitudinal Forest ranges across the East African region with its highest peak Luhomero standing at a height 8450 feet above sea level. feather More, Udzungwa Mountains National Park comprises of a variety of wildlife habitats that include mountain ranges scattered with savanna vegetation, tropical forests, miombo woodlands, mountain forests as well as rainforest which offer jointly a very rewarding experience especially for persons that explores this park during the hiking tours.
Wildlife in Udzungwa Mountains National Park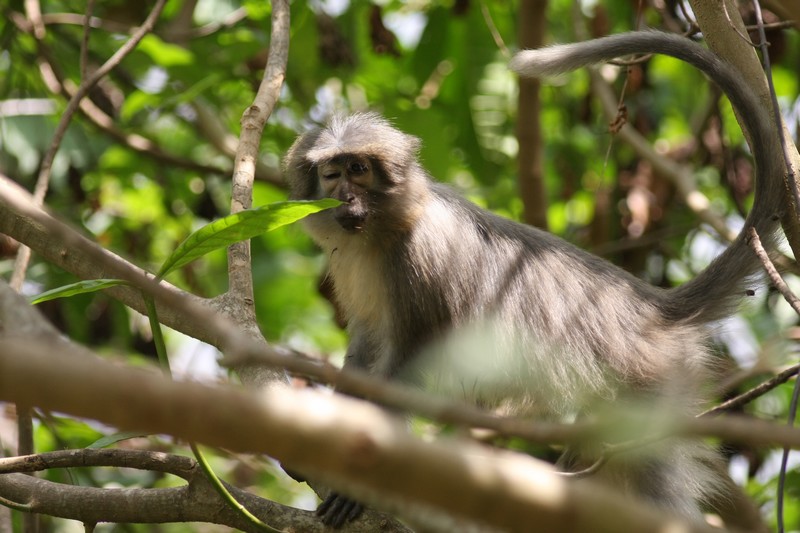 This Park serves as a water catchment and for that reason a number of plants and animals including endemic species can easily be seen here. Udzungwa Park is home to six (6) different primate species including the matandu dwarf galago and the rungwecebus kipunji however the sanje crested mangabey and the Iringa red colobus monkey cannot be found in any other part of the world except in this National Park.
In addition it is home to large mammals such as Buffaloes, wild dogs, elephants, hyenas, leopards, duikers, bushbucks, sable antelopes, waterbucks and rock hyrax among others that can be seen within the plateau area of the park. There are also about 400 different bird species living within this National Park
How to get to Udzungwa Mountains National Park
The Udzungwa Mountains National Park is located 360 km west of Dar es Salaam the commercial capital of Tanzania. The park can be accessed either by air or road; however the more adventurous holidaymakers may use the Tazara railway that goes through the well-known Selous Game Reserve despite the fact that it is slow
By road you can drive from Dar es Salaam along the Morogoro road, through Mikumi National Park until you eventually reach the Udzungwa Mountains Park. Alternatively if traveling from the Selous Game Reserve you can follow the newly-completed route which enables holidaymakers exploring the southern Tanzania Safari Circuit to drive from Dar es Salaam to zoom to Udzungwa, Mikumi as well as the Selous
Things to do | Activities in Udzungwa Mountains National Park
Below we have highlighted the various tourist activities that can be done during your Tanzania Safari as you explore this park however you should know that the park can only be accessed around either through treks or hiking.
Walking Safaris
Holiday makers can engage in the guided walking tours to the well-known sanje River waterfalls. The steep hike to the top is one of the popular activities here and it will reward you with breathtaking views of the rainforest below. during this you will encounter various wildlife species such as the rufous winged sunbird , the red capped warbler forest Robbins, among many other bird species in addition to some primates if lucky. If you love nature and or hiking,  we can include in our Southern Tanzania safaris. Do not hesitate to contact our  travel experts for more information and advice on our authentic tours in Southern and Western Tanzania.
Bird watching
The Udzungwa Mountains National Park is regarded among the best bird watching Paradises found in Tanzania. It is home to more than 400 different bird species that can best be seen during the guided nature walks or hikes. The park is home to a variety endemic species among which is the Eastern arc and the Udzungwa partridge. Other species that can easily be spotted include the silver cheeked hornbill, the green headed Oriole, ruppell's vultures, malachite kingfisher, Francolins, the Marabou storks and the crowned eagles among others.
Hiking in Udzungwa Mountains National Park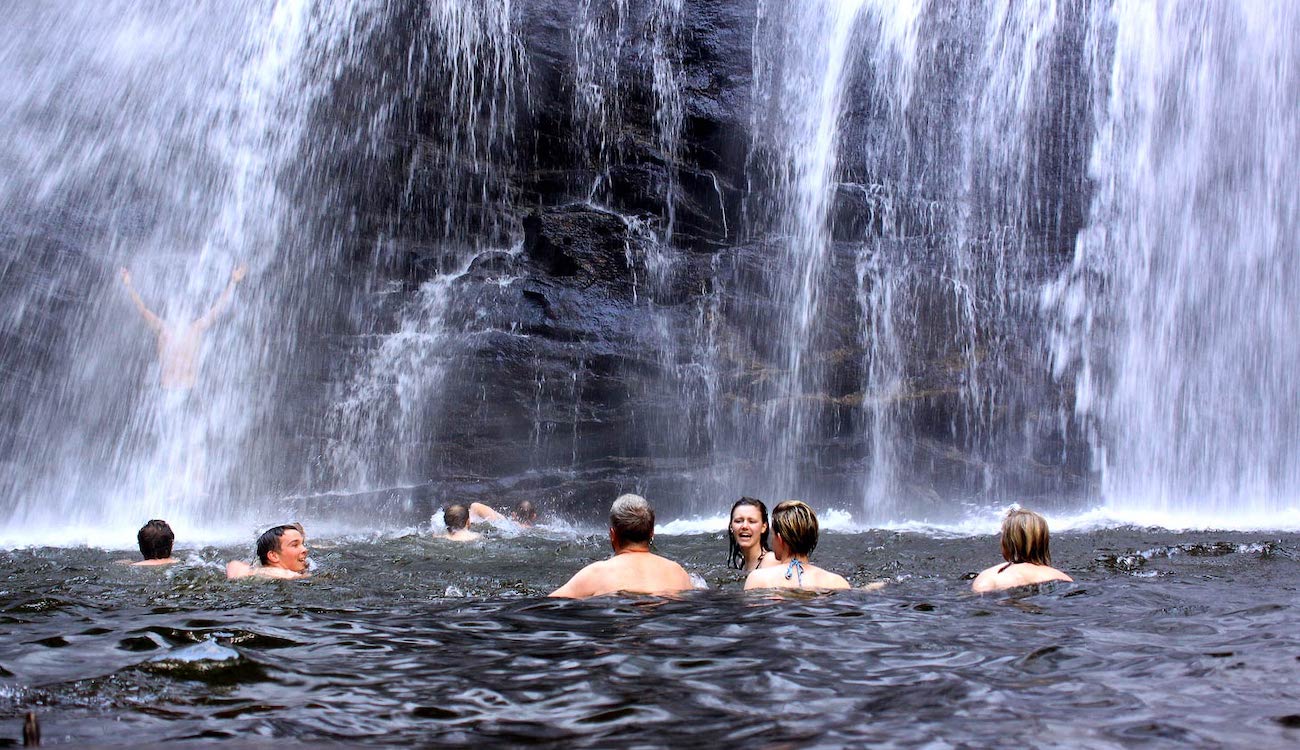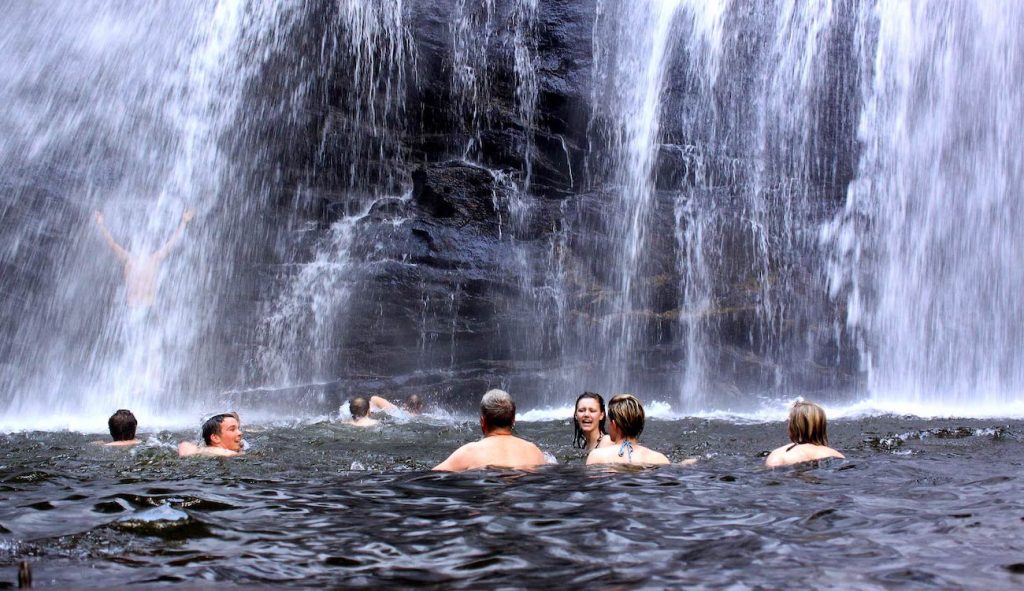 The Udzungwa Mountains is one of Tanzania's finest places to enjoy a hike so holidaymakers interested in hiking this is a place worth visiting. There are various kinds of hiking trails that can be explored in this park depending on one's hiking capability and these include short hikes and longer hikes that may take up the entire day.
Hiking will reward you with amazing opportunities to see different bird species, primates, plants, and butterflies and if lucky encounter some of the large mammals. It is also worth mentioning that other than enjoying the beautiful scenery, you will also get a chance to take some good photographs during this adventure. Hiking tours in Udzungwa are easily combined with wildlife safari in Mikumi National Park in our short safaris from Zanzibar but also longer Southern Circuit safari packages.
Cultural tours in Udzungwa Mountains National Park
Get a chance to meet the wadzungwa people who pride in a very rich culture. For several years, these people have lived on the slopes of this mountain. during the guided cultural visits you will get a chance to personally meet and greet these people and even learn about their unique lifestyle, means of survival in this area, learn about the medicinal importance of the different plants used by these people as well as purchase some souvenirs from their Village shops to take back home with you.
When to visit
The Udzungwa Mountains National Park can best be visited during the dry season which runs from June to October in order to enjoy clearer views of wildlife. During the rainy months it is very slippery and hard to explore.
Where to stay
Accommodation inside Udzungwa Mountains National Park is mainly camping as there are no proper lodges within its boundaries. However close to its gate is the Hondo Hondo Udzungwa Forest tented camp that was recently completed.  This eco-lodge runs on hydropower and provides en-suite accommodation. for budget travelers, you can opt to stay in the guest houses available within the neighboring Mang'ula village.