Situated in Kigoma region Gombe Stream National Park is located in the Western part of Tanzania. Currently a popular tourist attraction for Chimpanzee Trekking tours, this national park became famous after Jane Goodall a researcher discovered and learnt more about this park's chimpanzee behavioral pattern. This national park was established in 1968 and is considered to be among the smallest parks in Tanzania with area coverage of only 35 square kilometers. Gombe Stream lies adjacent to Lake Tanganyika's Eastern shore and it is composed of steep valleys, grasslands, equatorial forests and woodlands.
 Gombe Stream National Park – Wildlife
This national park is a home to many primates such as the olive baboons, the vervet monkeys, chimpanzees, red-tailed monkeys, blue monkeys among others. The park in addition is habitat to various reptiles, leopards, bush pigs and hippos plus over 200 species of birds.
Gombe Stream National Park is in Western Tanzania Safari Circuit together with other parks like Katavi National Park and Mahale Mountains National Park. Also a habitat for chimpanzees, Mahale Mountains National Park can easily combined with Gombe Stream National Park.
Attractions of Gombe Stream National Park
Chimpanzees and primates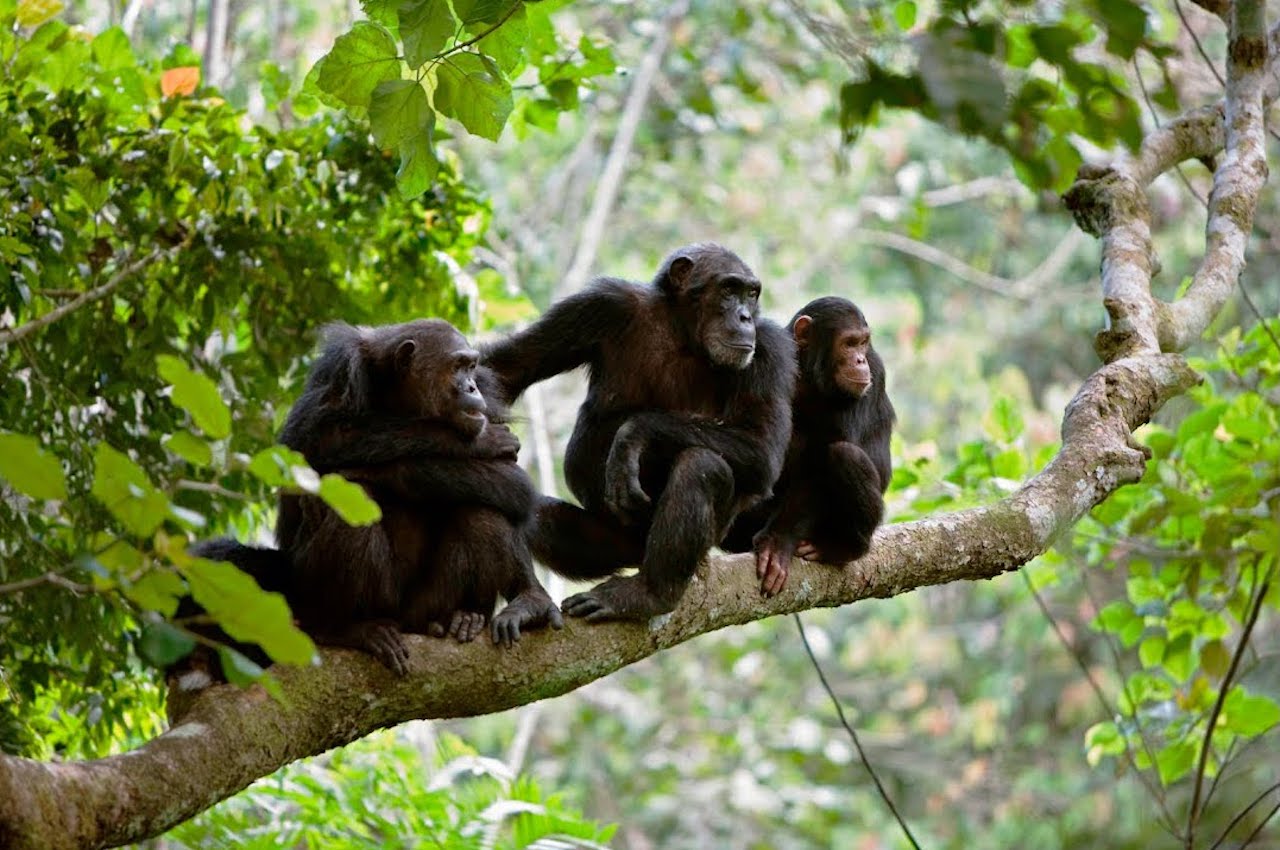 Gombe Stream National Park is well endowed with a huge chimpanzee population and tourists have a chance of spotting them during Chimpanzee trek tours in this equatorial forest which is a natural habitat. Blue monkeys, red tailed monkeys, black and white colobus monkeys, baboons and other primates also reside in this park.
The chimpanzees here are accustomed to the human presence so tourists have an opportunity to go chimpanzee trekking during which they will take photographs and even learn more about the chimpanzee way of life.
Bird in Gombe Stream National Park
Gombe Stream is also blessed with so many species of birds with about two hundred in number with some of the prominent species being African fish eagles, aquatic birds, sunbirds and vultures.
Furthermore, a large number of migratory species visit the park coming in from different continents. In case you have a passion for birding, then Gombe Stream National Park should be included on your list of places to visit while on a Tanzania Safari Holiday.
Activities, things to do in Gombe Stream National Park
Chimpanzee trek Tours
The most popular activity done in this park is chimpanzee trekking which is also an activity for those willing to enjoy some additional adventure. The chimpanzees here are accustomed to human presence (have been habituates) therefore you will be able to have an amazing time with them as you observe their way of life and take non-flashy photographs. There are so many similarities between the humans and the chimpanzees and as you watch them you will be fascinated by the various traits they have in common with man such as catering for their young.  As you trek along the forest paths, you may encounter various other forest wildlife like the bush bucks, dik dik, bush pigs and so many more.
Guided Nature Walks / visit to Goodall Foundation
As you walk in the park on a guided nature walk, you will be able to experience the rich diversity of the flora and fauna of this park at close proximity. Led by a guide you will also visit the Goodall foundation station where you will have a tour of the place to appreciate her remarkable research on chimp behavior and chimpanzee conservation works that she began several years ago. It is in this very place in 1871 where Dr. David Livingstone met Henry Morton Stanley.
Bird watching at Gombe National Park
Gombe Stream National Park is also rich in birdlife with over two hundred (200) different bird species. depending on your time of visit, you are likely to come across some birds that normally migrate at the start of the rainy season from Europe. Some birds that reside in Gombe are the trumpeter hornbill, the palmut vulture, the African fish eagles, sunbirds among others. See more tips on how best to arrange a birding safari in Tanzania.
Boat ride tours
Boat rides often happen either at the break of dawn or after lunch. The view from the river is quite breathtaking. As you cruise by the river side, you will be able to spot some wild animals and birds. This place is quite peaceful and from here you can take as many pictures as you want.
Swimming
This National Park lies close to the Tanganyika lake with its clear waters meeting the shore area of the park. In the afternoon, you may decide to go for a swim in this lake to relax
Fishing tour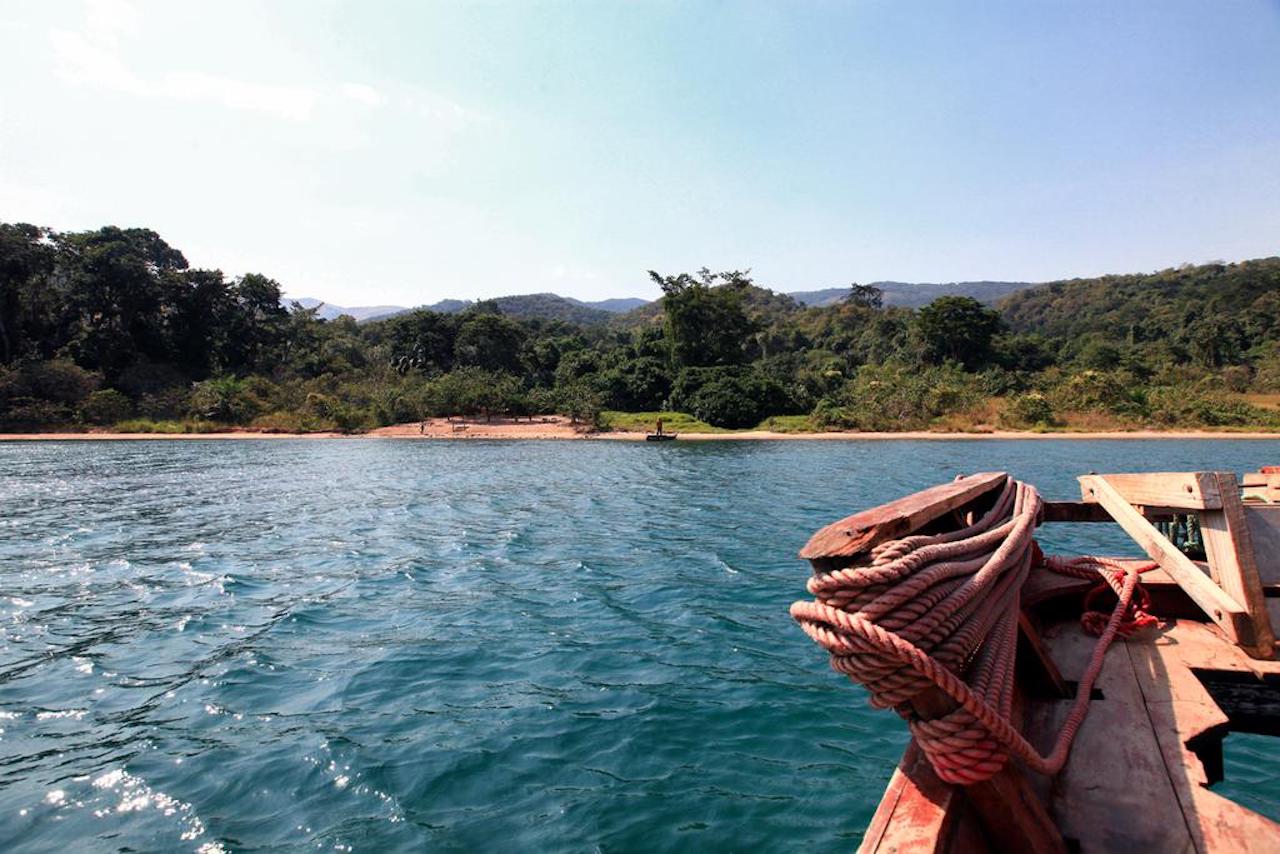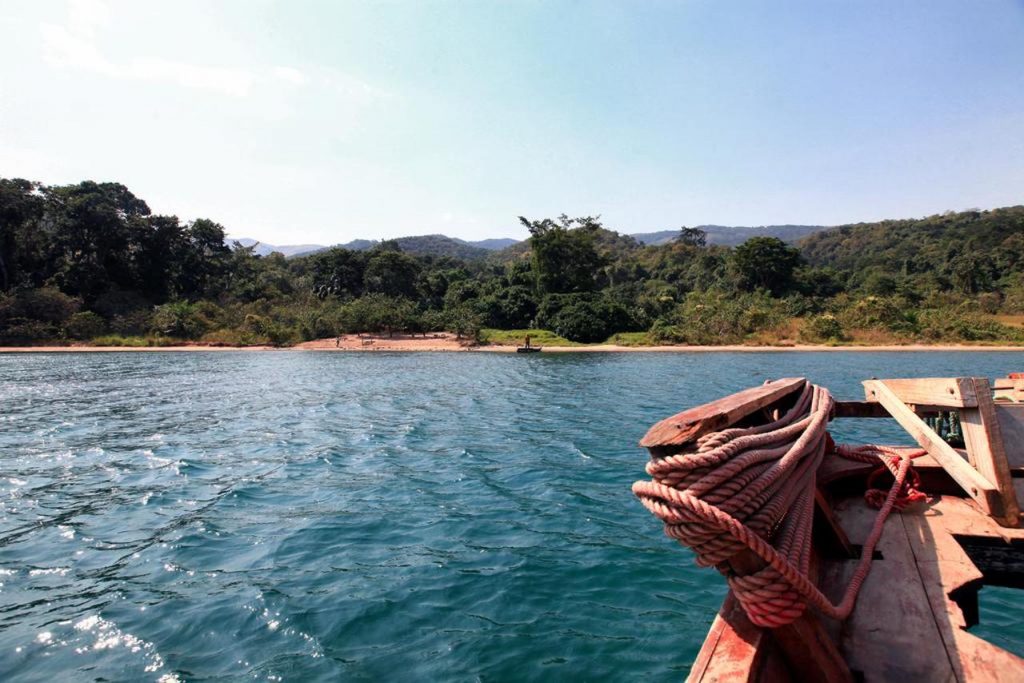 Being one of the best lake activities, the park requires that all persons interested in this activity should get a fishing permit to engage in it. During the fishing tours you will be able to catch various types of fish especially the tilapia fish.
Hiking
The green highlands and equatorial forests for this park are perfect for hiking. As you take your hike, you will be able to get an up-close view of the park's vegetation. You will be able to see many unique bird species, flora and fauna
Best time to visit Gombe National Park
This park is open to tourists all year round although the best time to go there is from February all the way to June and also in November up to the middle of December. During this time, you can easily spot the primates. the dry season which beings in the month of July all the way to October is the best time for chimpanzee trekking as it is easier to navigate the forest trails unlike in the rainy season when they are muddy and slippery.
Weather of Gombe Stream National Park
Gombe Stream National Park experiences two main seasons every year; the dry and rainy season
The rainy season: This season that starts in April and May as well as in the month of November comes with heavy downpours and presents no morning fog while the vegetation during this period is generally blooming. The chimpanzees in this time cannot easily be seen, however, this time is perfect for a bird watching adventure. The forest paths during this season are covered with undergrowth vegetation and most of them are muddy and slippery.
The dry season: This season is perfect for aquatic sports and also chimpanzees can easily be spotted in this dry season which goes from June to October as well as from December to March. Although this is the peak tourist season in the country, this park generally receives few tourists so for anyone looking for a less crowded safari destination to explore while on Tanzania Safari at this time of the year, the Gombe Stream NP is the place to go.
Where to Stay | Accommodation in Gombe Stream National park
There are no luxurious facilities in the inside of Gombe Stream National park but if a lavish hotel/lodge is what you want then we have listed down some of them and they are GHN Lake Tanganyika Hotel, Gombe Forest Lodge, plus Kigoma Hilltop Hotel. For the average lodges we have the TANAPA-owned Gombe Bandas which are good for hikers, we also have the Mahale Classic Lodge.
How to get to Gombe Stream National Park
This park can be accessed by either using water transportation or air transportation
If you choose to take a plane, there are flights that will transport you to Kigoma from Dar es Salaam or Kilimanjaro.
If taking water means is your option, then you can use a boat that will take you straight to Gombe Stream National park from Kigoma along Lake Tanganyika. Most Southern Tanzania safari packages start and end at Dar es Salaam and therefore chimpanzee trekking tours in Gombe National Park can easily be incorporated with safari tours to SOuthern Tanzania parks like Mikumi, Selous Game Reserve and Ruaha National Park.
What to carry for Chimpanzee trek in Gombe Stream National Park
We advise you to pack the following items when visiting Gombe Stream National Park
A first aid kit,
Camera that has extra batteries,
A light-weight rain coat and a sweater
Shirts and pants,
Sunglasses and a hat,
Water for drinking,
Gloves,
Mosquito net,
Guide book (especially for birding)
 Hiking shoes or boots,
Insect repellent and sunscreen,
A binocular,
Notebook,
Small backpack to carry your personal items
You can get in touch with our Tanzania safari specialists anytime for more information on how to tour or include in your safari tour a visit to Gombe Stream National Park.