Now offering Mount Kilimanjaro and Safari tour, you can combine climbing the Mount Kilimanjaro through any route of your choice with your preferred safari in Tanzania. Due to popular demands we have come up with a sample Combined program that includes both climbing the Mount Kilimanjaro (Rooftop of Africa), and going for a 5 Days Tanzania safari tour in one go.
Mount Kilimanjaro and Safari tour: best time to visit.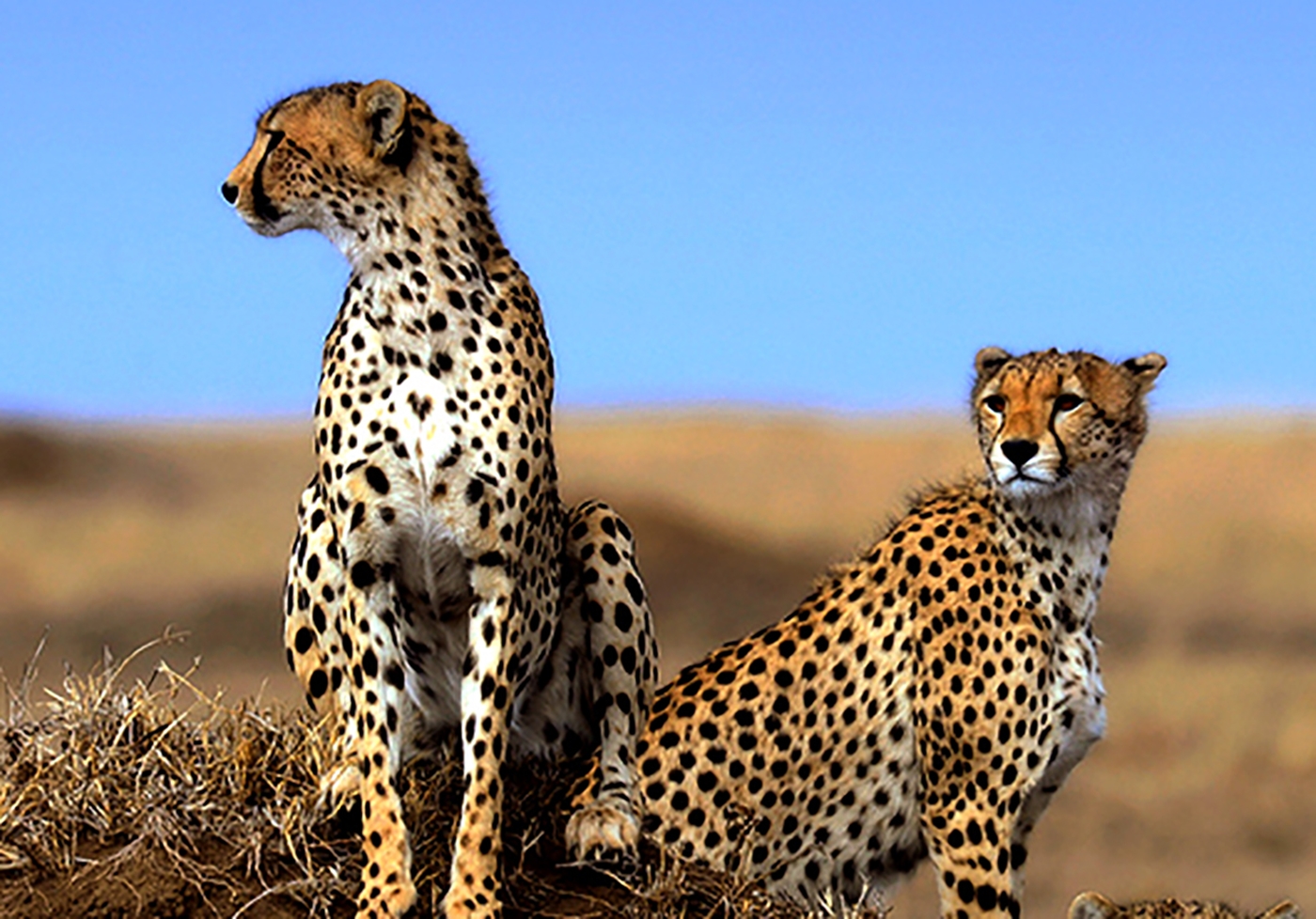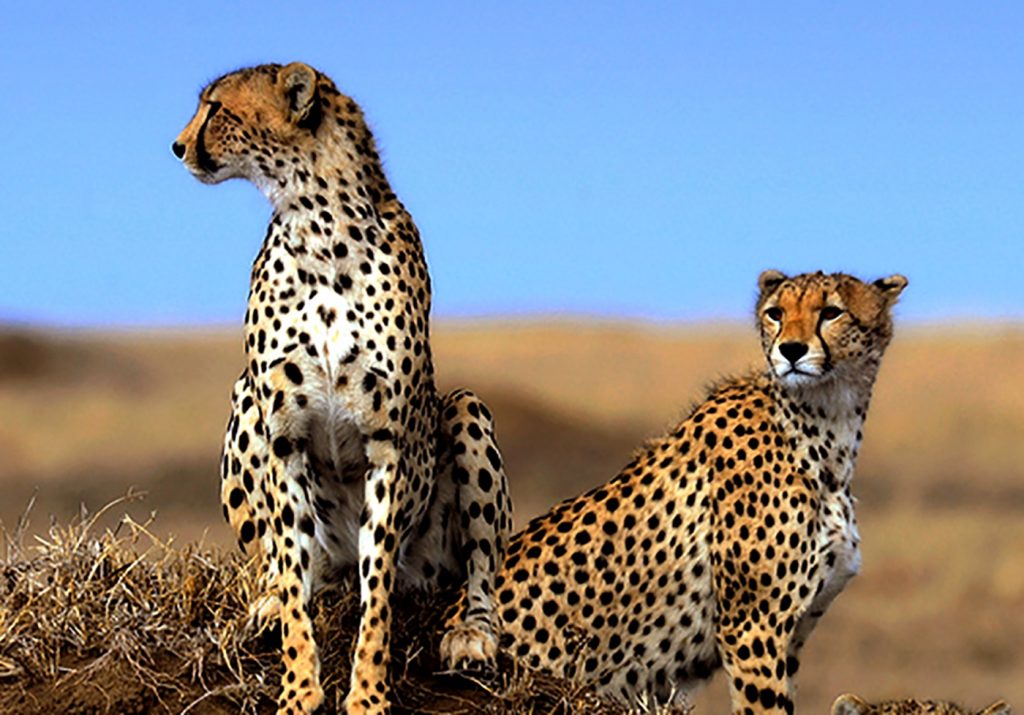 The best time to do a combined Mt Kilimanjaro and safari tour in Tanzania is during the dry months of January to March, and July to September. However you may also consider doing the Mount Kilimanjaro and Safari tour in June or November through December when the temperatures are cooler and the weather is perfect for those who would like to avoid the scorching sun of Africa.
If you would like to time the Wildebeests Migration during your safari in Tanzania and Mount Kilimanjaro climb combined tour, it is only advisable to contact one of our Mt Kilimanjaro and Safari experts who will gladly advise you on the best time to visit depending on your schedule and availability of time.
Combining Mount Kilimanjaro Climb and Tanzania Safari
To do a combined Mount Kilimanjaro trek and safari in Tanzania trip you will need to book your international flights to have you arrive into Kilimanjaro International Airport and depart from the same airport. However if you would like to combine your Kilimanjaro climb and safari tour with a relaxing beach vacation in Zanzibar then you should consider booking an open jaw ticket that allows you to arrive into Kilimanjaro International Airport and departing from Zanzibar Airport where you will be dropped off after your combined Kilimanjaro, Safari and Zanzibar tour.
In case you cannot get such flights we can however help in arranging any domestic connections that you may need from or to Dar es Salaam for example or Nairobi Kenya.
Mount Kilimanjaro and Safari tour Sample trip Itinerary.
We have a sample trip that combines both Kilimanjaro Climbing tour and Tanzania safari that takes a total of 12 days. In this sample Mount Kilimanjaro climbing and Tanzania Safari tour you will arrive and depart from Kilimanjaro International Airport where you will be picked and dropped off after the tour.
You will climb Mount Kilimanjaro through the Machame Route for a total of 6 (six) days before returning to Arusha for a night of relaxation then on the next day you will embark on an amazing Tanzania safari tour through the best parks in the Northern Tanzania Safari Circuit. Please get in touch with our travel experts for your next combined Mount Kilimanjaro and Safari tour.
Additional information
| | |
| --- | --- |
| Age | 8+ |
| Destination | Tanzania |
| Location | Mount Kilimanjaro, Ngorongoro Crater, Serengeti National Park, Tarangire National Park |
| Month | Year Round |
| Physicality | Strenuous Hiking |
Kilimanjaro climbing & Tanzania safari combined – Itinerary
Arrival day for your Mt Kilimanjaro and Safari tour.
On this day you will arrive into Kilimanjaro International Airport where our operations Manager or our Kilimanjaro climbing experts will meet you outside the arrivals hall and usher you into a waiting transfer car that is private for you and your travel companions. You will be transferred to a hotel in Moshi if you would fancy staying in the base town for climbing Mount Kilimanjaro, or to a lodge at Machame village that lies at the foot of the mountain. Overnight at Aishi Machame Hotel or Park View Inn. Dinner included.
(Kilimanjaro Climb) Machame Gate - Machame Camp.
After breakfast at your lodge at the foot of Mount Kilimanjaro (the rooftop of Africa)  you will be transferred to the Machame Park Gate which lies at; (5,870 ft./ 1,790 mt.). Here you will be dropped at the Park's Machame Gate for registering with the park authority, then we'll begin our climb through lower altitudes of the lush green forest. While trekking you will likely hear the sounds of many exotic birds in the thick canopy above you, and with a little luck even see the beautiful black & white colobus monkeys and the mischievous Sykes monkeys. As you hike along the knotted roots you will continue on to some heath land before we reach your first Mountain Camp where you will spend the night. Overnight will be at Machame Camp which lies at (9,875 feet). Today you will have hiked 5-7 hours of walking, and the camp is just above the forest zone. The trek is not steep but quite a long walk as you may realize in this day. All meals included.
(Kilimanjaro Climb) Machame Camp to Shira Camp.
This is the third day at Tanzania but your second day on the Mountain. After a healthy breakfast today your trek will be happening across the beautiful heath land and afro-alpine moorland and here you will have (on a clear day) some magnificent views of the Mount Kilimanjaro Peak. The trek begins up the steep track through a savannah of tall grasses, and trees of Giant Heather and Erica. You will on this day scramble around some large boulders during your trek as you enter the moorland zone, which is distinctively marked by Giant lobelia and senecia plants, with volcanic rocks draped with lichen beards, which serve to protect wild alpine flowers that grow at their bases. This day you will spend the night at Shira Camp along Machame Route which lies around (12,615 feet) having walked for some 4-5 hours on this day. All meals included.
(Kilimanjaro Climb) Shira Camp to Barranco Camp.
Breakfast at the camp and off we are on the go again!. We are now drawing nearer to the peak, and on this day we get closer to the Lava Tower. On this day the trek becomes a little bit more strenuous because the trail now steepens as we approach to the lava Tower; which is a magnificent 300 foot tall volcanic plug which marks an exposed pass at around 15,000 feet.
This afternoon we descend the steep track into the floor of the Great Barranco Valley. Here you will reach Barranco Camp which is set on a col (flat area) which is enclosed on three sides with steep valley walls and the Kibo massif itself. The beautiful hanging glaciers glint and sparkle in the sunshine above (depending on the weather on this day), amidst the eerie landscape of some plants such as the giant groundsels (scientifically known as – Senecio Kilimanjari), and the endemic Giant Lobelia trees. After a 5 to 6 hours ascent on this day you will arrive at today's overnight stop at Barranco Camp which is set at around; (12,990 feet). All meals included.
(Kilimanjaro Climb) Barranco Camp to Barafu Camp.
Breakfast at the Mountain Camp in the morning and then the day will begin with a descent into the Gorge, before we continue with climbing its eastern wall. Here you will be able to enjoy stunning views of Kilimanjaro's ice fields, which is by no doubt an equatorial anomaly. We will then continue trekking up by following the lava ridge until we reach the Barafu camp our campsite for tonight. The temperature by this time and at thus far will have grown colder and the landscape's vegetation more sparse as you near Barafu Camp. The Barafu Camp is set on a small, exposed flat area on a ridge, and the camp acts as the base camp from which we will make the summit attempt starting from midnight later tonight. After an early dinner this evening you will relax early ready for midnight start. The Barafu Camp  is set at (15,225 feet) and reaching here today you will have walked for about 6 to 7 hours. All meals included.
(Mount Kilimanjaro Climb) Barafu Camp to Summit to Mweka Camp.
This is the big day! Just after midnight we wake up and start on the 'final assault' of a challenging trek lasting about (12 to 17 hours of trekking). First we begin trekking at around 12:00 or any time until 1.00 am (depending on physical ability – the guide will have assessed by now), passing between the Rebmann Glacier and Tarzel glaciers to the rim until reaching at The Stella Point one of the milestone points up the Mount Kilimanjaro. Here the temperatures range from just below freezing at midnight, to between 10 deg. F (approx -12 deg. C) to –10 F. (approx -23 deg. C) just before dawn at the summit (quite cold by African Standards). As dawn nears, we will reach the summit at Uhuru Peak, which is the highest point in Africa at 19,341 feet (approx 5895 meters above sea level). Uhuru Peak will be the culmination of – and the reward for an approximately 6 -7 hours of strenuous upward hiking. After a quick session of celebrating your achievements and taking photos at the Peak we will descend back to the Barafu Camp where we started earlier. Here we rest for a while then continue with our descent down to Mweka Camp (10,105 feet, 3-4 hours of walking on the descent). This is a long but rewarding day. Drink a lot of water and listen to the guide's advise at all times!. All meals included.
(End of Mount Kilimanjaro Climb) Mweka Camp to Park Gate – Arusha town.
Breakfast at the Mweka Camp on this last day of your trek then you will make your final descent to the Mweka Gate of Mt Kilimanjaro and Kilimanjaro National Park. This is a downhill walk that takes you about two to three hours. AT the Park Gate you will bid farewells to your Mount Kilimanjaro guide and porters, then a waiting car will take you to Arusha where you will relax ready for your Tanzania safari starting tomorrow, touring the Northern Tanzania Safari Circuit. Overnight at Tulia Boutique Hotel & Spa or at Mvuli Hotel in the outskirts of Arusha town. Breakfast  included.
(Tanzania Safari ) Arusha town - Tarangire National Park.
Breakfast at the lodge in Arusha then you will start your safari in Northern Tanzania by driving to Tarangire National Park one of the best parks in Northern Tanzania Safari Circuit. On arrival you will make a brief stop at the parks gate for paper work then proceed on your first game drive in the vast park now the 5th largest in Tanzania. Tarangire National Park is famous for the large elephant herds and enormous baobab trees but it is the Tarangire River that serves as the blood life for the park that draws many animals throughout the year making the park such an interesting wildlife area to visit. You expect to see many animals and birds in this park including elephants, lions, zebras, warthogs, impalas, gazelles, buffaloes, dik diks, gerenuks, cheetahs, and even leopards with a little luck, among many others. Later in the afternoon you will taken to Karatu where you will check in for dinner and for overnight. Overnight at Pamoja Olea Farm Lodge or Country Lodge. All meals included.
(Tanzania Safari) Tarangire National Park - Serengeti National Park.
Breakfast at the tented lodge in Tarangire your safari will proceed with a drive to Serengeti National Park by driving across the Great Rift Valley (with beautiful view on the way), and traversing the Ngorongoro Conservation Area reaching the Serengeti by mid-day. After a brief stop at the Naabi Hill Gate; where you will register and probable have your picnic lunch, you will proceed with game drives in the interior of Serengeti National Park, exploring the Seronera Valley which is a famous wildlife rich area in the park. Continue with the game drives in the whole afternoon and check in a safari tented camp later in the afternoon by 6.00 Pm for dinner and overnight. You may have a chit-chat around the camp fire if you fancy that out of Africa feeling!. Overnight at Serengeti Osinon Camp. All meals included. All meals included.
(Tanzania Safari) Full day at Serengeti National Park
On this day it is possible to go for an early morning game drive (sunset game drive), if you wish then after breakfast you will spend the rest of the day exploring the endless plains of the Serengeti National Park. Serengeti draws its name from the Maasai word 'Siringit' which means endless plains or plains without end. This is the home for the Big Five and it is also here where the Great Wildebeests Migration herds spend most of the year (From October to August each year). Our safari guide will take you where the animals are concentrating within the reachable distances within the Serengeti. In case the herds are much further north, please allow an extra day to be able to explore the Serengeti more comfortably. Picnic Lunch will be taken at the Visitors Center which is a Resource Center for persons visiting the Serengeti National Park while on the safari in Tanzania. Later in the afternoon you will retire to your camp for relaxation around the campfire. Dinner and Overnight at Serengeti Osinon Camp. All meals included.
(Tanzania Safari) Ngorongoro Crater tour
After exploring the Serengeti today we leave early after breakfast and head to the Ngorongoro Crater. We will make brief stops at the Naabi Hill Gate for registration and then drive to the Crater rim where we will descend down the 600 Meter high walls into the floor of the Ngorongoro Crater also referred as the 8th wonder of the world. You will spend the rest of the day at the Ngorongoro Crater doing game drives in this world famous marvel which is also one of the UNESCO world heritage sites in Tanzania. Ngorongoro Crater is a small area (about 21 Kilometers across) acting like a natural zoo with plenty of animals and birds to see at very close range. With a little luck we can spot at the African Big Five namely; Elephants, Lions, Buffaloes, Leopards and the rare Black Rhinos. Later in the afternoon we will ascend up the Crater walls and check in at a lodge within the Conservation area or a at a lodge in Karatu nearby. Overnight at Pamoja Africa Farm Lodge or Country Lodge at Karatu nearby. All meals included.
Ngorongoro – Back to Arusha
Breakfast at your lodge then you will have an option to go for a nature walk (guided by the rangers), along the Endoro Trail enjoying the nature and the scenery up to the elephants caves, at extra cost. You may also relax at your lodge until time to transfer back to Arusha tow where the safari ends. You will then be transferred to Kilimanjaro International Airport for your flight back home or dropped at the Arusha domestic Airport for a flight to Zanzibar Island in case you are doing a combined Kilimanjaro climb, Safari and Zanzibar Beach. Please contact our experts if you want a beach extension at Zanzibar.
End of your Mount Kilimanjaro and safari tour.
12 Days Kilimanjaro climbing & Tanzania safari combined – prices
A Group of 2 Persons – USD 4,005 per person sharing (Double room or Twin room)
A Group of 4 Persons – USD 3,655 per person sharing (2 Double rooms or Twin rooms)
A Group of 6 Persons – USD 3,398 per person sharing (3 Double rooms or Twin rooms)
Single Traveler – Ask for price
Group of more than 6 Travelers – Ask for a special group price
We can customize the program according to your interests and budget.
The package includes
Two way airport transfers from Kilimanjaro International Airport in private car
06-day private Kilimanjaro trek via Machame Route
Full board during climb including drinking water
Professionally trained & experienced Kilimanjaro Team; English speaking mountain guide, porters and cook
All mountain climbing gear; mountain tents, mattresses, mess tent, chairs and tables
05 days private safari for 2 to 6 persons
Transport and game drives in modified 4WD safari jeeps with photographic roof hatch
Professional English speaking safari guide
All game parks & wildlife reserve entry fees
All safari game drives as per the itinerary
3 x 0.5  litre bottled water per person per safari day
01 x HB at Aishi Machame Hotel or Park View Inn (or sim) prior your climb
01 x HB at Tulia Hotel or Mvuli Hotel or similar lodge
04 x FB at safari lodges & tented camps as per itinerary
Tourist Development Levy
Wildlife Management Area Fees
VAT (18%) by The Government of Tanzania
The Package does not include
International airfare
All items of a personal nature; toothbrush, tooth paste, lotions, sunscreen etc..
Tips / Gratuities for safari guide
Tips / Gratuities for the Mountain crew; guide, mountain cook and porters
Travel insurance
Visa fees for Tanzania (50 US$ / 100 US$ for Americans & Irish Passport Holders – to be paid upon arrival)
drinks and beverages in lodges
sleeping bag rental fee (20 USD)
Hot Air Balloon Safari at Serengeti (599 USD per person)