Set in the Ndutu Plains where the Wildebeests Migration concentrates during the months of December through March, Ndutu Safari Lodge takes pride in putting no bars between you and nature, giving the visitor a really African wild experience.
Ndutu Safari Lodge is a spectacular place to watch the migration during that period of the year but also a great base to explore the many diverse habitats found in the area, that includes; savannah plains, swamps and woodlands!
Built since the 1960's the lodge is a great escape away from the main tourist circuit an it has a true authentic safari feel with tranquility.  One of the safaris that can be offered while staying at Ndutu Safari Lodge is our 08 days wildebeests calving safari in Tanzania. 
The lodge consists of 34 nice local stone built cottages and other natural materials and each cottage offers stunning views the Lake Ndutu (a Soda Lake).
There are 34 cottages comprise of; 10 with double beds, 5 triple rooms (with three beds) and 18 Twin rooms (with 2 Separate beds). Each cottage has an en-suite bathroom and flush toilet as well as a private veranda with stunning views over Lake Ndutu making every room a great safari resting place where you can sit and enjoy the panorama or sip your favorite drink as you read through your safari guide or favorite book.
The main house comprises the main lodge which has an open sided bar, lounge and a spacious dining area.
There is also a campfire for visitors to sit around in the evenings and share the day's adventures as they plan the next day's activities!
Some of our best safari tours that you can do while staying at Ndutu Safari Lodge include our 08 Days Calving Safari in Tanzania.
The lodge has electricity is via a generator, which is usually switched on between 05.30 AM and 1.00 PM, and again between 6.00 PM and 10.30 PM. Apart from the generator electricity the lodge supplies candles and torches in each cottage for use past the time that the electricity is on.
All of the cottages are on one floor, so they have great wheelchair access.
Children are allowed in the Ndutu Safari lodge so it is a family friendly lodge.
A peaceful, traditional and intimate safari lodge with comfortable and tasteful guest cottages.
Ndutu Safari Lodge is located within the Ngorongoro Crater Conservation Area, the south east of the Serengeti ecosystem although often referred as the Southern Serengeti by administratively located within the NCAA.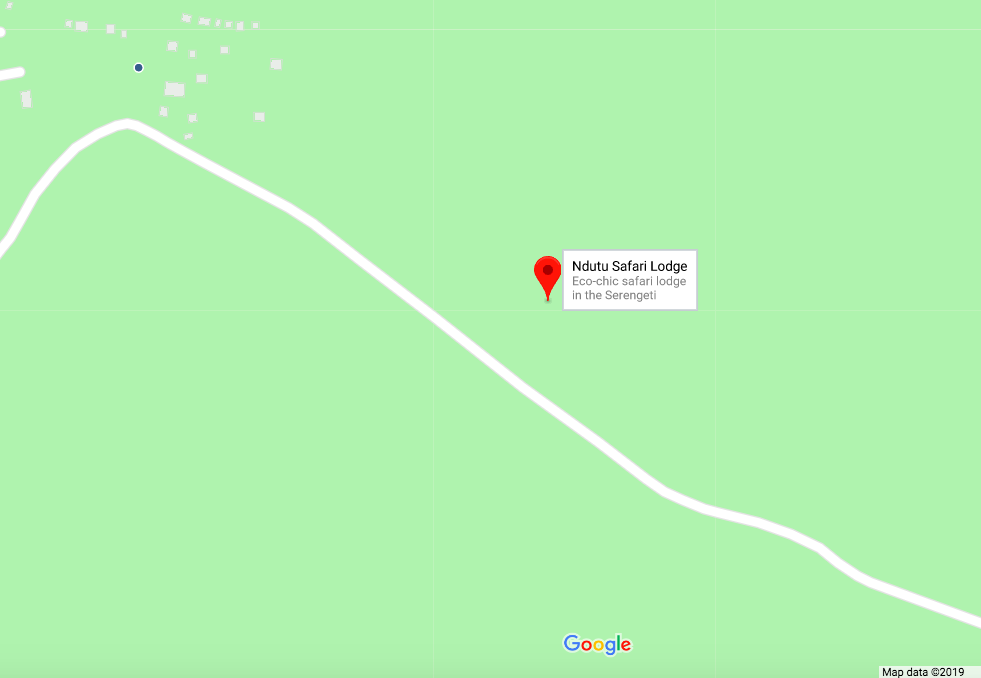 Ndutu Plains being the only place where the Wildebeests Migration herds concentrate during the months of December and March every year the area is a great spot for; game drives with a wide network of game driving tracks but also the area is exceptional because it allows off-road driving. During rainy seasons the rains can be muddy so watch out not to drive into Swampy areas during rainy day's to avoid getting stuck because it is an area that is notorious with jeeps getting stuck in the black soils Ndutu.
Being within the Ngorongoro Conservation Authority Area Walking safaris in Tanzania are allowed on condition that you are led by an armed range supplied by the NCAA.
Ndutu is a perfect and famous bird watching area (over 400 species recorded), and being an area that allows exploring by foot, you can not ask for a better place to do bird watching than Ndutu Plains especially in months when Migratory species are in this area.
Ndutu is a great place to visit if you are interested in Big cats and the area has been used by researchers to study cheetahs. If you are interested in visiting Tanzania for a bird watching Tanzania safari or wildebeests calving safari in Tanzania.