Our 5 Days Tanzania Lodge Safari is one of the bestselling classic safari packages you can do in Northern Tanzania Safari Circuit. Perfect safari package that you can take as a first timer in Tanzania or doing a once in a lifetime safari in Tanzania. It is also a perfect package in case you wish to combine safari in Tanzania and Zanzibar.
5 days Tanzania lodge safari Itinerary
The 5 days lodge safari in Northern Tanzania will take you to the full Northern circuit as per the below safari itinerary outline;
Day 1: Pick up Arusha, drive to Tarangire National Park
Day 2: Drive from Karatu to Serengeti for game drives
Day 3: Full day game drives at Serengeti National Park
Day 4: Transfer from Serengeti to Ngorongoro Crater for game drives
Day 5: Game drives in Lake Manyara National Park, Transfer to Arusha town.
5 Days lodge safari Tanzania; Where to visit?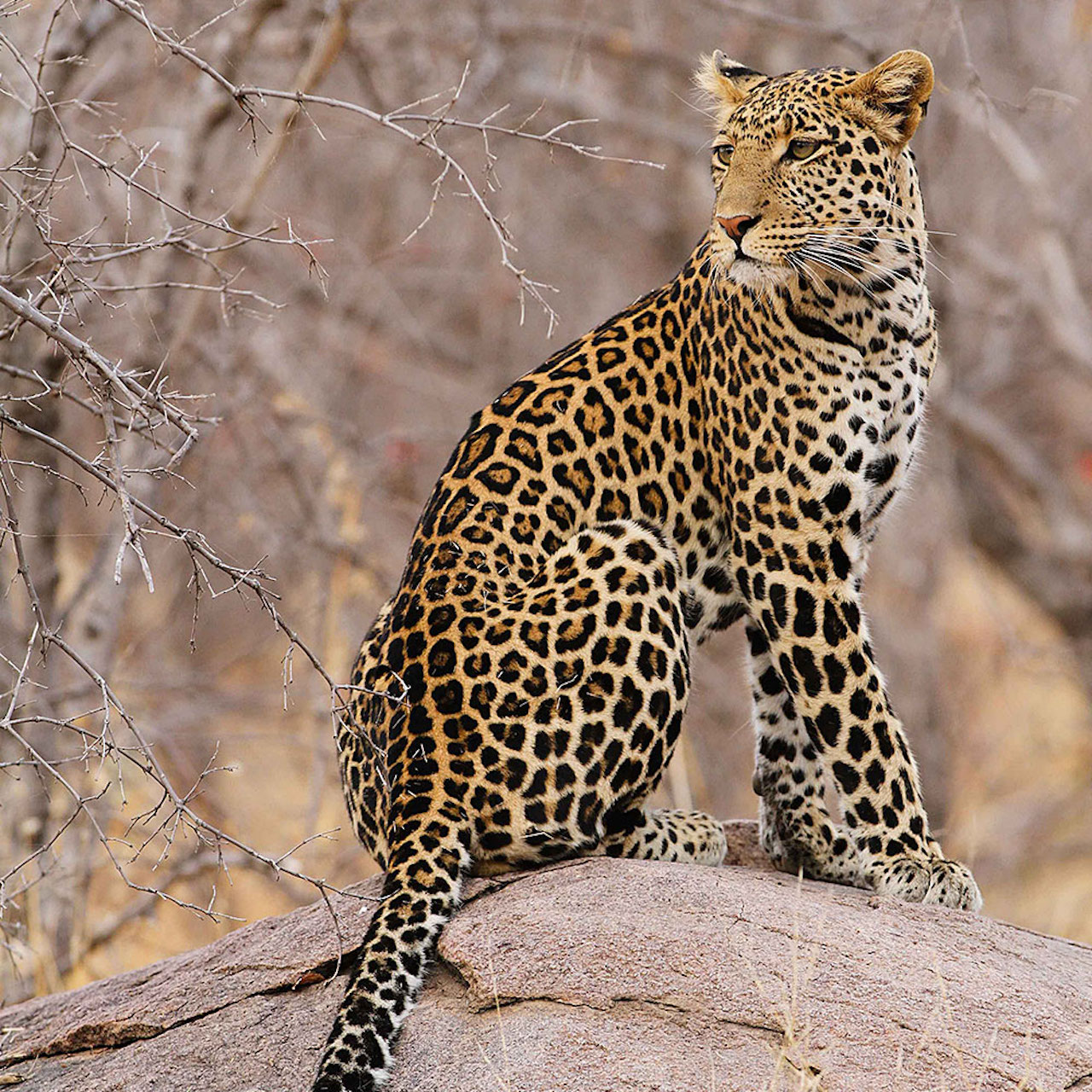 Our 5 days lodge Tanzania safari is the only possible package if you want to visit all the 4 major wildlife parks and conservation area in the Northern Tanzania safari circuit; ie Serengeti, Ngorongoro, Tarangire & Lake Manyara National Park.
The safari not only takes you to the most famous wildlife areas including Ngorongoro Crater and Serengeti National Park, but you visit the Tarangire National Park which is arguably the capital of elephants and the baobab trees in Africa. The tour then ends with a visit to Lake Manyara National Park for game drives in this park famous for its tree climbing lions, colorful flamingos and many other animals and birds.
The Tarangire National Park is famous for its largest herds of elephants in Africa sometimes even 300 strong and the massive Baobab Trees. This Safari includes Tarangire National Park as well as Serengeti National Park the most famous  wildlife area in Tanzania, and the incredible Ngorongoro Crater also referred to as the 08th wonder of the world.
5 Days Tanzania lodge safari where to stay
The package is a Lodge safari Package and we have included the midrange lodges and tented camps, but the same package can be customized to involve staying in standard luxury lodges, or deluxe lodges accommodations with more luxurious amenities or even in the top market / high end lodging depending on your budget and preference.
We can also use cheaper budget lodging if you wish to lower the cost further and if you wish for a more adventurous experience you can also check out our Tanzania camping safari packages.
You can check out our other sample safari tours in our Tanzania safari itineraries page or get free advice and customization by our able experts on this our 5 days Tanzania lodge safari!
Additional information
| | |
| --- | --- |
| Destination | Tanzania |
| Location | Ngorongoro Crater, Serengeti National Park, Tarangire National Park |
| Dates | Year-round |
| Physicality | Easy |
5 Days Safari Tanzania – Detailed Itinerary
Arusha – Tarangire National Park
Depart Arusha in the morning and drive through the Masai Steppe to Makuyuni and over down to
the Tarangire National Park
. Third largest, of all parks in Tanzania the park is dotted with amazingly big Baobab trees and the extraordinary herds of elephants; Tarangire is quite a place not to miss while on an African safari to Tanzania.  The park is home to many animal species and some rare breeds like the Oryx and hirolas, and some rare birds species. After satisfactory game drives in the Tarangire you will later in the afternoon taken to Karatu where you will check in at a lodge for dinner and overnight. Overnight at Marera Valley Lodge or Country Lodge or Pamoja Africa Farm Lodge. All meals included.
Karatu – Serengeti National Park.
Your 5 Days Tanzania safari continues with a drive to the Serengeti this morning.
It is quite a long drive so we got to wake up early and after an early breakfast at the lodge, we are off to the most popular game park in Tanzania. This is the Serengeti National Park where the plains never end. We can make a brief stop (at extra cost) at the Olduvai Gorge an important prehistoric site where fossils were discovered by the Dr Leakey and his wife Mary, a discovery that led to the theory that Africa is the Cradle of mankind. Entering the Serengeti via Naabi Gate we continue with game viewing in the afternoon on our way to either Osinon Serengeti Camp at in Central Serengeti. All meals included.
Full Day at Serengeti National Park.
The whole day is spent at the Serengeti plains driving around and trying to locate animals. The driver will be in some contact with other drives around through the VHF radios fitted on all our vehicles so you are sure to see quite a lot of animal actions. Predators killing, predators chasing and antelopes running for their dear lives is a norm in the Serengeti and if you are lucky you will go out with a tale to tell. Serengeti is famous for many animal species, small and large alike. You expect to see elephants, zebras, wildebeests, buffaloes, topis, hyenas, cheetahs, and the recently introduced black rhinos if you are lucky. Later in the afternoon before dark we retire to the Osinon Serengeti Camp at in Central Serengeti for some memorable time at the campfire. Dinner and overnight at the camp.
Serengeti to Ngorongoro Crater
On this day we are headed to the Ngorongoro Crater; the Eighth wonder of the world as it is popularly referred to. On arrival we shall descend to the floor for a full day of game drives breaking briefly for lunch by the hippo poolside picnic site. Game drives around Elerai Forests we shall see elephants and try out our luck to spot the leopard that way increasing our chances to spot the Big Five in one day. The Lions and the buffaloes we are almost sure of spotting them so why not go search for the cheetahs also. Later in the afternoon we drive up the Crater Rim and check in at the Rhino Lodge for a cup of coffee before dinner and overnight there.
Lake Manyara N Park - Back to Arusha
Early morning breakfast at your lodge in Karatu then your guide will pick you up as early as 6.00 Hrs if you are Ok with that time. You will take a scenic drive down the walls of the Great Rift Valley Escarpment towards the Gate of Lake Manyara National park where you will register to access the park. Lake Manyara is a lush green gem of a park that consists of lush green forests, woodlands a, the savannah plains and the lake itself where hippos, flamingos, egrets, cormorants, and Egyptian geese call home. Part from the birds Lake Manyara is well known for its legendary tree climbing trees but also many herds of buffaloes, elephants, impalas, duikers, giraffes, zebras, many troops of baboons & monkeys and many other animals. Breakfast will be served at one of the picnic sites in Lake Manyara N Park, and after enough game drives in the park, you will be taken back to Arusha town where your 5 days safari in Tanzania ends.
Please Contact us for the price of doing the same safari staying in Cheaper Accommodation Options if you wish to Stay in Standard Luxury or Budget lodging. Our safari experts will be able to advise you on the best lodging depending on your preference and budget.
This tour can be combined with a beach vacation to Zanzibar if you wish. We only need to know if you wish to stay in a luxury, mid-range, or budget beach resort and we shall tailor make a full package for you that include both bush and beach.
If you wish to do a Kilimanjaro and safari package, we will combine this safari with the route of your choice, whether you want to do the Marangu Route or Machame route.
5 Days Safari Tanzania Best Prices
A Group of 2 Persons – USD 1985 per person sharing (Double room or Twin room)
A Group of 4 Persons – USD 1600 per person sharing (2 Double rooms or Twin rooms)
A Group of 6 Persons – USD 1495 per person sharing (3 Double rooms or Twin rooms)
Single Traveler – Ask for price
Group of more than 6 Travelers – Ask for price
Children Prices depend on Age of the child and room configuration.
We can customize the program according to your interests and budget.
The Price includes
off"]05 days private safari for 02 – 06 persons
Transport and wildlife drives in modified 4 x 4 Land Cruiser with photographic roof hatch
Services of a professional English speaking safari guide
All wildlife reserve entry fees
All game drives as mentioned in the itinerary
03 x 0,5 l mineral water per person / day during game drives
04 x FB at safari lodges or tented camps as per itinerary
Value Added Tax by Tanzania Revenue Authority
The Price does not include
International Flights
Any domestic connection flights on arrival or departure
All items of a personal nature
Gratuities for safari guide and lodge staff (please tip separately)
Travel insurance if needed
Visa fee (50 US$ /100 US$ for American or Irish Passport holders – to be paid upon arrival)
Drinks and beverages in lodges
Hot Air Balloon Safari at Serengeti (549 USD per person), including concession fees
All Airport pick up and transfers in private car
Accommodation at Arusha on arrival