Tanzania Budget Safari is the ultimate solution for anyone who would like to experience the best of Tanzania safaris by getting up close and personal with nature, and still not break the bank. Budget safaris in Tanzania can be done by both staying at affordable lodges or as basic camping safari in Tanzania.
Tanzania budget safaris; where to visit?
Just like the luxury lodge safaris in Tanzania, our basic camping and budget lodge safaris take you to all the parks in Northern Tanzania. You will bet to enjoy amazing wildlife sightings in the Serengeti National Park, as well as the world famous Ngorongoro Crater which is part of the Ngorongoro Conservation that also includes Ndutu Plains where the wildebeests breeding and calving safari happens every year between December and March.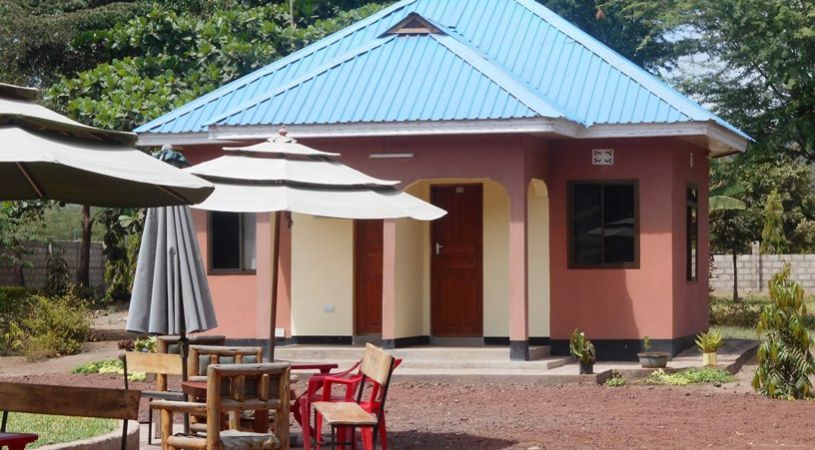 You will also get an opportunity to tour Lake Manyara National Park in the floor of the Great Rift Valley, the Tarangire National Park as well as the Arusha National Park which is closer to Arusha town. Arusha National Park is located at the base of Mount Meru which is great for hiking in Tanzania especially if you are preparing for a Mount Kilimanjaro climbing tour in Tanzania.
You will get a unique chance during our budget Tanzania safaris to witness the Wildebeests Migration if that is your main interest but also spot the big five with the help of our professionally trained and well experienced safari guides. The Big 5 includes the Lion, Elephant, Leopard, Buffalo and the elusive Black rhinos that can be spotted in Ngorongoro or Serengeti National Park.
Budget Tanzania lodge safari; The Experience
Tanzania is often perceived to be a very expensive country to tour if you want to visit for a wildlife safari tour, and little is known about the possibility to do a lodge safari in Tanzania but still do it at a budget. We actually work with a few hand-picked budget lodges and tented camps in parks like the Serengeti and outside the Ngorongoro and Lake Manyara i.e. Karatu and Mto wa Mbu towns respectively where there are a few lodges that charge affordable prices. At Serengeti camps like Osinon Serengeti Camp, Alkanjoi Camp, Thorntree Camp charges reasonable prices and if combined with cheaper lodges at Karatu and Mto wa Mbu, we can ensure that you will be getting a quality Tanzania safari tour at an affordable price.
Budget lodges at Karatu includes lodges like Eileen's Tree Inn, Octagon Lodge and Green Hills Lodge, while at Mto wa Mbu you can stay at the Eco Boma Camp or Fanaka Lodge & Campsite.
Budget Camping safaris in Tanzania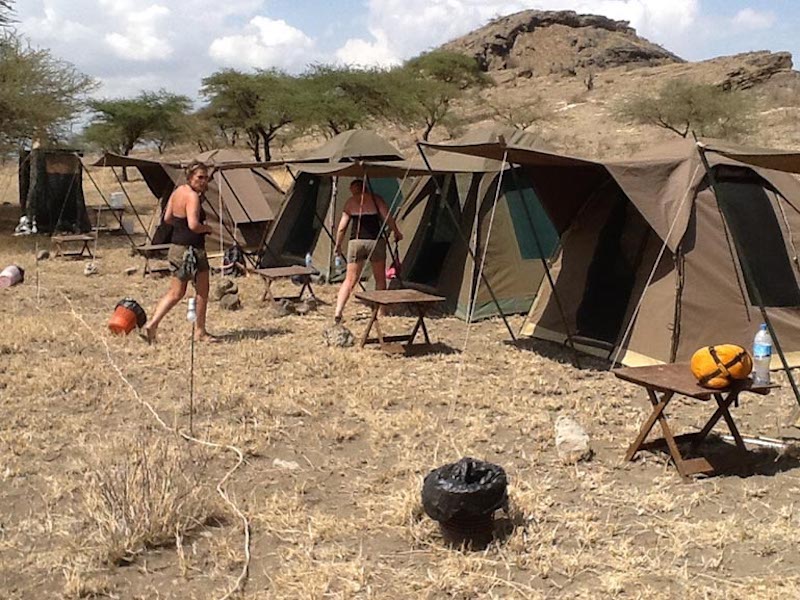 The budget camping safaris involve staying at public campsites located inside the parks and around the parks some located at the park boundaries like it is the case with Tarangire National Park and Lake Manyara National Park.
At Serengeti there are a number of public campsites at Seronera; Central Serengeti, including Pimbi, Nyani and Tumbili Public campsites.  Our experts for Tanzania Safari will inform you more about the basic camping safari in Tanzania and how it works, but generally we cater for everything including your camping gear and food during your safari. Your professionally trained safari chef will accompany you throughout the safari and he will be responsible for pitching your tents with your help if you wish to join in to learn some new culinary skills.
Tanzania Budget safari price
The price for a budget safari in Tanzania usually depends on how many people are joining you on that safari, and which parks you will be visiting during the safari. The average cost for your Tanzania budget safari is around 19 0 to 250 per person per day depending on the above-mentioned factors; Number of people travelling, the parks that you want to visit and what accommodation style you choose.