Our 4 days Tanzania Safari from Zanzibar package is the best program you can ever take if you have availability of time to do a 4 days tour from Zanzibar Island.
This package includes two most prominent wildlife areas in Tanzania; the Serengeti National Park of the wildebeests migration and big cats fame and the Ngorongoro Crater known for its high concentration of wild animals in the a very small area of around 21 Kilometers diameter but still an area where you can spot all the Big 5.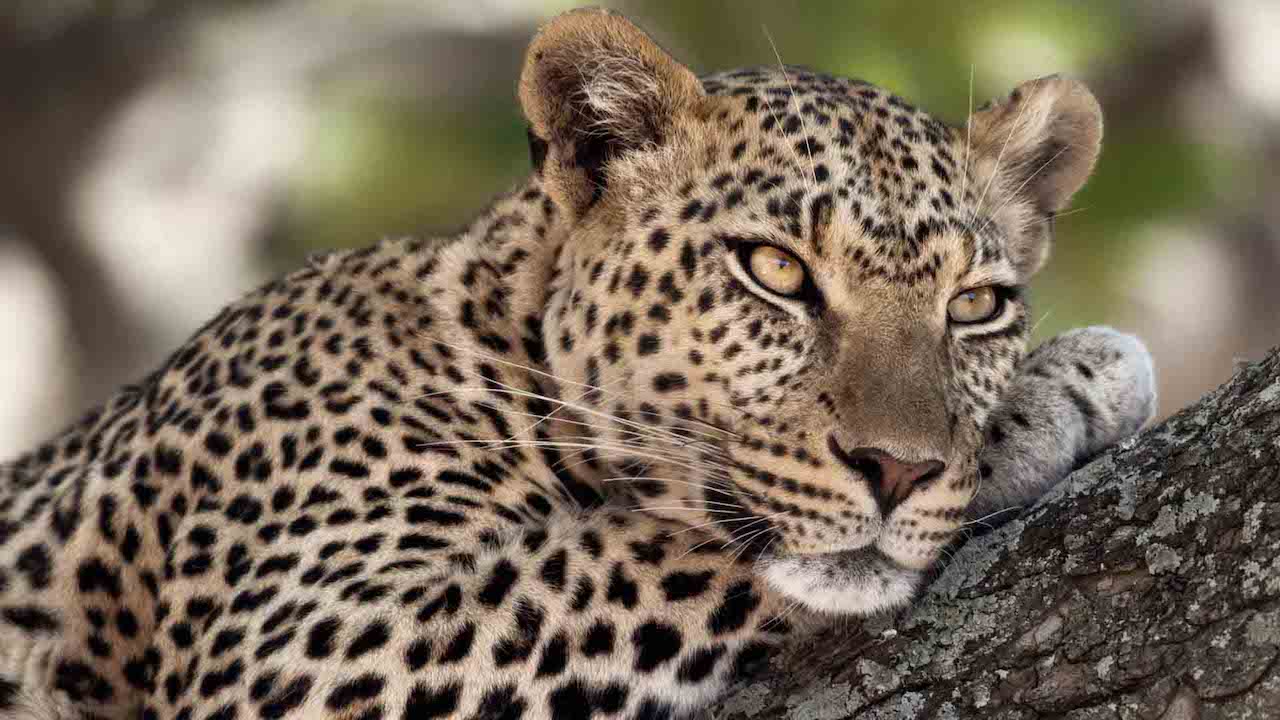 The distance between Zanzibar and the Serengeti National Park is a long way and therefore the only way you can do this tour is by air. We however arrange that flight for you so we try to make it as hassle-free for you as possible. The safari ends at Arusha with a flight back from Arusha to Zanzibar. If however you want to finish the tour in Arusha, if you are to depart from Kilimanjaro International Airport for example back home, we can deduct that flight cost and drop you back at Arusha Kilimanjaro Airport. Just ask our bale safari experts for that adjustment.
This 4 days package can also be done with flights out of Dar, incase you are arriving into Julius Nyerere International Airport. We have a few safari itineraries that start and end at Dar es Salaam, that you can check out if you may like nay of them.
4 days Safari in Tanzania starting from Zanzibar – Where to stay?
Accommodation on this 4 days safari from Zanzibar is nice midrange lodge and tented camps at Serengeti and Ngorongoro Crater to keep costs minimal but you can always request for an upgraded stay at the upper midrange or standard luxury accommodations or even deluxe to top market / high end lodging. It is a private tour anyway so we can customize it in anyway in order to suit your needs, ideas and budget.
How early you can book this 4-day Tanzania safari tour from Zanzibar
The safari tours in Tanzania, needs to be booked well in advance preferably. This is because during the high and peak season accommodation can be a challenge to get at a short notice. Nevertheless we can still arrange this tour at short for if you let us check for room and flight availability first before you can commit by payment.
In this case however you will need some flexibility though because we have to give alternative accommodation incase one or both is not available at the time of booking.
Additional information
| | |
| --- | --- |
| Destination | Northern Tanzania |
| Location | Lake Manyara National Park, Ngorongoro Crater, Serengeti National Park |
| Age | All Ages |
| Physicality | Easy |
4 Days Tanzania Safari from Zanzibar itinerary
Fly Zanzibar to Serengeti National Park
On this morning you can arrange your own transfer or we can arrange for you a transfer to the Zanzibar Airport where you will will take a morning flight departing at 07.45 hrs to the Serengeti National Park in Northern Tanzania. You will arrive in the Serengeti around 10.45 hs by mid-morning and you will be picked by our safari guide at the airstrip. Your first game drives starts straight away as soon as you leave the Airstrip in Seronera at Central Serengeti. The Seronera River valley is a well-known  wildlife ad birdlife rich region in the center of Serengeti. You expect to see a lot of animals including lions, leopards, zebras, buffaloes, topis, gazelles, etc. Depending on the location of the wildebeests you also may encounter extremely large crowds of the wildebeests (please ask your guide for the best location to spot them).
You will have a picnic lunch on this day then the rest of the afternoon will be spent doing more game drives in the plains of the Serengeti up to dusk when we will check in at camp or lodge for relaxation, campfire dinner and later overnight stay. Overnight at Osinon Serengeti Camp or similar camp for dinner and overnight. Lunch box and dinner included.
Full day at the Serengeti National Park
Early morning game drives can be done on this morning at dawn, if you can wake up early.  Talk to our guide the evening before. Sunrise game drives gives perfect opportunity to catch up with the rare nocturnal animal species that are more active during the nights as well as the early risers amongst the diurnal species. It is a nice time to see animals within a close distance as most game like to line up at the road sides to escape the morning dew.
After breakfast at your camp or lodge you will then spend the whole day within the Serengeti National Park. Alternatively you may choose to do morning and sunset game drives with a midday break for lunch and relaxation at the lodge / camp.
The name Serengeti comes from a Maasai word 'Siringit' which translates to 'plains without end' and true to the name you will explore vast stretches of the African savannah viewing the many animals and birds that Serengeti has to offer. Serengeti is home to more than 1.5 millions wildebeests but that is not all. You expect to spot other animals including  lions, cheetahs, elephants, the elusive leopards, zebras, elands topis, warthogs, impalas, and many other. 2nd Overnight at Osinon Serengeti Camp or similar camp. All meals included.
Ngorongoro Crater tour
Wake up for an early morning breakfast at your camp / or lodge in the Serengeti after which you will check out and head out of Serengeti National Park through the Naabi Hill Gate as you drive towards the Ngorongoro Conservation Area.
Arriving in the mid morning at the Crater's View Point, you will register and descend down the Crater floor where you will spend day doing game drives guided by one of the best professional safari guides you can get in Tanzania. The Ngorongoro Crater which is also referred to as the 8th wonder of the world is one of the 'must visit' bucket list wildlife area in Africa at large. Ngorongoro harbors the highest concentration of wild animals in the world, in a natural habitat.
Ngorongoro was declared a 'UNESCO world heritage' site and a biosphere Reserve, and this incredible Crater never stops to amaze any visitor. On any lucky day don't be surprised to spot al the the Big 5 in the crater floor in one day alone. After satisfactory game drives in Ngorongoro you will later in the afternoon drive up the Crater rim and drive out to a nice lodge around Karatu area just outside the NCAA for dinner and overnight. Overnight at Pamoja Olea Farm Lodge or similar. All meals included 
Lake Manyara – Arusha – Zanzibar
This day you wake up early in morning for breakfast (or you can choose to depart from the lodge with packed breakfast) .You will descend into the floor of the Great Rift Valley where you will register to access the Lake Manyara National Park.
The name Manyara is a Masai word that translates to the euphorbia tirucalli tree species which the famous nomadic Maasai tribe use to make hedges in order to protect their homesteads and cattle. The park is highlighted with lots of these trees but it is the legendary tree climbing lions which are often spotted taking afternoon nap on the acacia tree branches that makes this park unique.  Other animals common in this park includes the Thompson gazelles, zebras, impalas, giraffes buffaloes and impalas.
From the  entrance of this lush green park is an underground water forest and a perfect habitat for the the baboons, Blue monkeys, bush bucks and the huge elephants herds sheltering in the sheds from the afternoon sun and devouring the green branches and twigs and herbs. The Hippo pools and at the Lake Manyara (the water body itself ) you will get the chance to observe the Hippos and the aquatic birds including the colorful Flamingos, pelicans, Egyptian geese, cormorants, and many more.
You will do game drives until mid day then after satisfactory game viewing your guide will drive you to Arusha town where you will be dropped at Arusha Airport (1 hour before departure) for your flight departing at 15.45 Hrs. Lunch box and dinner included.
End of the  04 days Safari in Tanzania from Zanzibar that takes you to the Serengeti National Park and the Ngorongoro Crater.
Note that:   We can arrange your airport transfers at Zanzibar if you let us know where you are staying at in Zanzibar. Price for the transfers at Zanzibar depend on the location of the hotel you are staying at.
This package has a return domestic flight included. Incase you want to finish the tour at Arusha or Kilimanjaro International Airport please give us this information and we will schedule the tour to end at Arusha or Kilimanjaro.
Need to see more options? You can sample more Tanzania safaris from Zanzibar here.
4 Days Tanzania Safari from Zanzibar – Prices
A Group of 2 Persons – USD 2146 per person sharing (Double room or Twin room)
A Group of 4 Persons – USD 1,815 per person sharing (2 Double rooms or Twin rooms)
A Group of 6 Persons – USD 1,680 per person sharing (3 Double rooms or Twin rooms)
Single Traveler – Ask for price
Group of more than 6 Travelers – Ask for a special group price
We can customize the program according to your interests and budget.
The Price includes
Your domestic flights from Zanzibar to Serengeti
Domestic flight from Arusha back to Zanzibar
04 days private safari for you and your companions
Transport and game driving in modified 4WD Land Cruiser with photographic roof hatch
Services of a professional English speaking safari guide
All wildlife reserve and park entry fees
All game drives as mentioned on the itinerary
03 x Full Board at safari lodges / tented camps as per your itinerary
3 x 0.5 l mineral water per person / day during game drives
The new Tourist Development Levy
The Concession fees where applicable in Serengeti
new VAT (18%) as charged by the Government of Tanzania
The Price does not include
Airport transfers at Zanzibar (this be arranged at extra cost)
All items of a personal nature (tooth brush, paste, lotions etc)
Gratuities for your safari guide, and lodge staff
Travel insurance
Any Laundry Services during safari
Any extra drinks & beverages
Hot air balloon safari at Serengeti (US$ 599 – per person sharing incl concession fees)