Tanzania Safari One Week – is an incredible week of Big Game wildlife safari in Tanzania that includes the best national parks and game areas in Northern Tanzania Safari Circuit. The wildlife safari not only includes a visit to the vast Serengeti National Park where you will spend 3 nights, but you also get to visit Tarangire National Park the land of the elephants and baobabs as well as the awe inspiring Ngorongoro Crater.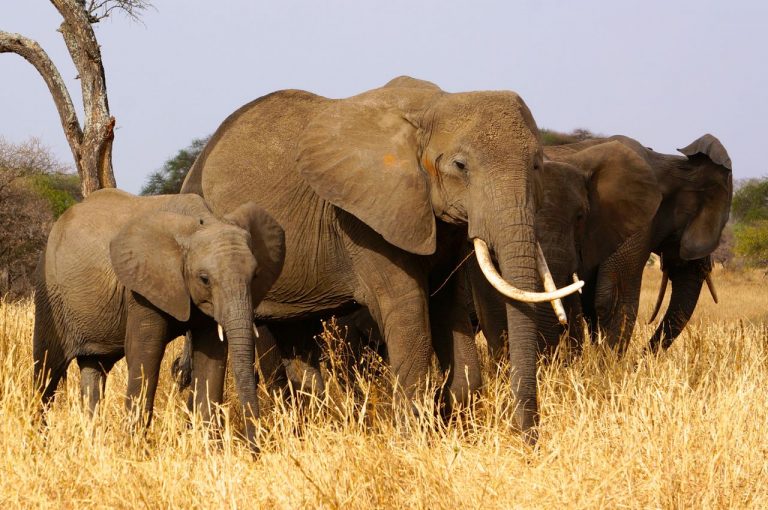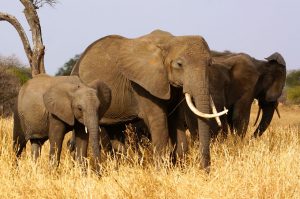 Tanzania Safari One week
This package starts with arrival into Kilimanjaro International Airport with both your arrival and departure airport transfers to Arusha town included. The accommodation on the arrival day before the safari is included in a nice lodge around  Arusha town, booked on Half board which means your dinner is included. If you have plans to arrive late in the night and do not need the dinner or if planning to eat out , you can let us know and we shall exclude dinner in your price. This can mean a decrease of USD 10 to 20 on your package price depending on the lodge you are staying in.
7 days Tanzania lodge safari, where to visit?
This 7 days Tanzania lodge safari is very flexible and can be customized in anyway in order to suit your needs and ideas. We can include standard luxury lodges or tented camps for the same package.
Depending on your travel period  (season), and preference we can customize the same tour to include other parks like Arusha National Park or Lake Manyara National Park in order to come up with a suitable Tanzania Safari One week Package.
Additional information
| | |
| --- | --- |
| Destination | Tanzania |
| Location | Lake Manyara National Park, Ngorongoro Crater, Serengeti National Park, Tarangire National Park |
| Dates | Year-round |
07 days Tanzania Safari Itinerary
Arusha - Lake Manyara National Park
Pick up from your hotel in Arusha around 08.00 Hrs and transfer to Lake Manyara National Park approximately 2 hours' drive from Arusha town.  Lake Manyara National park is located at the floor of the Great Rift Valley and the park is measures 330 Km Sq of which 220 Km Sq is the water body and 110 Km Sq is the land.
Lake Manyara National Park is usually famous for its legendary tree climbing lions, but it is a park that is rich with wildlife and birdlife alike. You expect to spot a lot of elephants, lions, zebras, giraffes, warthogs, antelope species, and at the lake you expect to see the hippos, and many aquatic birds including gees and the colorful flamingos. You will be visiting with packed lunch which will be served at one of the picnic sites inside Lake Manyara National Park. Later in the afternoon you will be transferred to your lodge at Karatu for dinner and overnight. Accommodation is at  Marera Valley Lodge or Country Lodge or similar. Lunch and dinner included.
Lake Manyara/Karatu to Serengeti National Park
After an early morning breakfast you are off to
Serengeti National Park
. Driving through the Ngorongoro Conservation Area, you will enter the Serengeti via the Naabi Hill gate and go ahead with game viewing en route to the lodge or tented camp. If you are interested; you will have a brief stop at The Olduvai Gorge to witness the excavations of the Leakey's family who discovered some human fossils of the Australopithecus Boisei, a discovery that led to the belief that indeed first man dwelt in Africa. Your overnight will be at Tukaone Serengeti Camp or similar camp in Central Serengeti. All meals included.
Camps at Northern Serengeti (near Mara River) can be included for wildebeests migration safari but at a different cost.
Two more days at Serengeti National Park
These days are spent at the Serengeti plains doing game drives. Here you have the choice to do the early morning game drives if you so wish. This will give you the chance to see nocturnal species retire from a night out as well as the diurnal majority waking up for a new day. The Serengeti National Park is famous for the wildebeests herds and the guide will advise on which areas to explore depending on the time that you will be visiting and the location of the herds. Apart from the wildebeests Serengeti is home for many wild animals and birds. You expect to see many topis, gazelles, zebras, hartebeests, buffaloes, elephants, leopards and cheetahs. Serengeti is also home to recorded 500 birds species so a birders haven as well. 02 FB overnight at  at Tukaone Serengeti Camp. All meals included.
Serengeti – Ngorongoro
After breakfast we drive back via the Naabi Hill gate to the Ngorongoro Conservation Area. On arrival we will descend 600 mts down the Crater wall to the floor of the World's greatest unbroken Caldera for a wonderful day of game drives. The Ngorongoro Crater is world renowned for the highest concentration of animals and it is here where you get the greatest chance of spotting the Big five in one day. A world biosphere reserve the Crater was declared a world heritage site by the United Nations body UNESCO. Among other animals you will see lions, cheetahs, zebras, warthogs, silver back jackals etc. Later in the afternoon before dark we drive to the Crater rim to check in at Rhino Lodge inside the NCAA or
Country Lodge
or Marera Valley Lodge at Karatu nearby. All meals included.
Ngorongoro - Tarangire National Park
The proceeds starts with a drive to the fifth largest national park in Tanzania which is
Tarangire National Park
. With a lunch box carried from Arusha you will have that chance to do game drives the whole day. This day will be spent on the savannah plains in search of wild animals including zebras, elands, impalas, gazelles, and the rare species of Kudus. Large herds of elephants are also one of Tarangire highlights as well as the large baobab trees. Later in the afternoon, you will drive to Karatu where you will check in at a lodge for dinner and overnight. Overnight will be at the Lake Burunge Tented Lodge or similar. All meals included.
Tarangire - Back to Arusha
Breakfast at your camp / lodge in Tarangire then you will head out to the plains in the Tarangire National Park for one last game drive ( if you wish – time allowing). You will then be transferred to Arusha town where the safari ends. You will be dropped at your hotel or you can be dropped at the Arusha Domestic Airport in case you are doing a
combined Tanzania Safari with Zanzibar beach extension
.
Depending on your schedule we can also arrange your departure transfer to the Kilimanjaro International Airport for for your international flight back home.
07 days Tanzania Safari prices
A Group of 2 Persons – USD 2875 per person sharing (Double room or Twin room)
A Group of 4 Persons – USD 2445 per person sharing (2 Double rooms or Twin rooms)
A Group of 6 Persons – USD 2250 per person sharing (3 Double rooms or Twin rooms)
Single Traveler – Ask for price
Group of more than 6 Travelers – Ask for price
Children Prices depend on Age of the child and room configuration.
We can customize the program according to your interests and budget.
The Price includes
07 days private safari for 02 – 06 persons
Transport and wildlife drives in modified 4 x 4 Land Cruiser with photographic roof hatch
Services of a professional English speaking safari guide
All wildlife reserve entry fees
All game drives as mentioned in the itinerary
03 x 0,5 l mineral water per person / day during game drives
06 x FB at safari lodges or tented camps as per itinerary
Value Added Tax by Tanzania Revenue Authority
The Price does not include
International Flights
Any domestic connection flights on arrival or departure
All items of a personal nature
Gratuities for safari guide and lodge staff (please tip separately)
Travel insurance if needed
Visa fee (50 US$ /100 US$ for American or Irish Passport holders – to be paid upon arrival)
Drinks and beverages in lodges
Air Balloon Safari at Serengeti (599 USD per person), including concession fees
Wildlife Management Area where applicable
Concession fees for lodges / camps where applicable
Value added tax by GOT  (18%) where applicable