Tanzania is the mecca of wildlife safaris and it is Okay to go on safari with kids in Tanzania! Contrary to some misleading theories; Tanzania safari is both enjoyable and safe for children as long as you go on a pre-arranged, tailor-made Tanzania safari tour, like the ones that we arrange at Tanzania Safari Supremacy.
Tailor Made safaris in Tanzania allows for you to give out all your finer details to the safari experts prior to your travel. Information that includes ages of the children and together with the travel experts, you will agree on a desired room configuration but also, any special dietary needs, Allergies if any as well as any special needs like Kids chairs that can be made available in your safari jeep. The information will be used in crafting of the best family safari in Tanzania with every need taken care of in order to make your safari as child friendly as possible.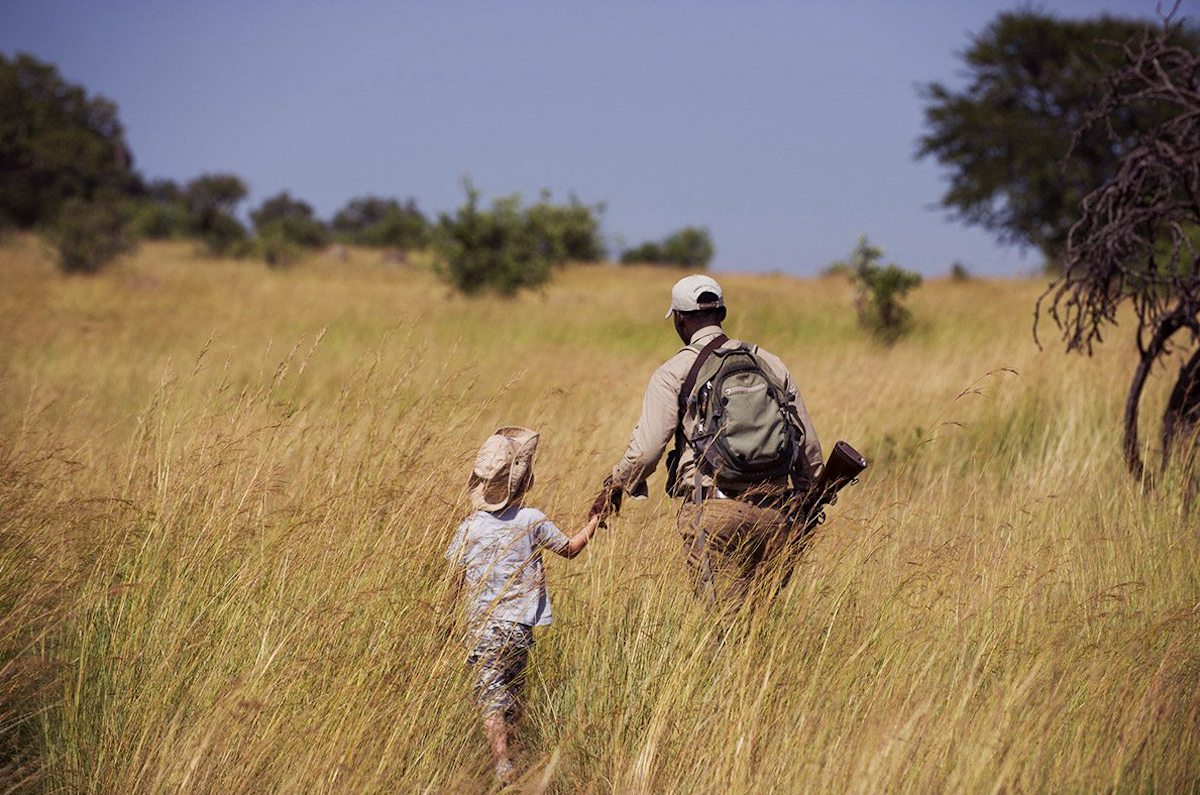 On our Family safaris in Tanzania at TSS for example, we provide child chairs, but also bring hampers with cutlery and thermos flasks so you may carry your baby formulas, milk and hot water.
With prior knowledge of the kids ages and needs, the lodges prepare meals for kids at no extra cost. The rooms that are assigned to you as a family are also family friendly rooms. In lodges where there are no large family rooms, families travelling with children are allocated 'interconnecting rooms' to allow access between the parents / adults and the children's room.
Safety of the children on Tanzania Safari
We do not allow for children to go on Tanzania safari without the accompaniment of parents or adults. That is the first measure to ensure the safety of the children going on safari. Safari tours in Tanzania are very safe for travelling with children.
On a family safari in Tanzania children are not allowed to walk alone at the camps especially the tented camps which are normally located in the middle of the wilderness, close to nature. Children and adults are always accompanied by the guards at the camp whenever moving from one place to another.
Children on safari are not allowed to leave the safari car unless they are at the lodge's parking area or at designated picnic sites and washrooms, and even at these places, kids are always advised to be accompanied by adults. Newly married and not yet travelling with kids? Check out more information on tips on the best honeymoon safari in Tanzania!
Children prices for the kids on Tanzania safari
Children are normally charged lower prices for Tanzania safari packages.  Most shared costs that make up the ultimate safari price for Tanzania holidays are exempted on the kids side. Children are for example exempted to from Transport charges, Crater entrance fees, and transfer fees. Younger children that are below 5 years old are exempted from any park entry fees, while the children of over 5 years old and below 16 years old pay a fraction of the park entry fees.
Different accommodation properties have different child policies but most lodges allowed for children below 3 years old to stay at free of charge. Children between 5 years old and 12 years old at most properties pay 50% of the per adult price.
Children while accommodated at the family villas in most properties stay at free of charge. All these factors normally bring the child prices for safari in Tanzania lower.
Where to visit in Tanzania with children
Most national parks in Tanzania are child friendly. Some of the best parks to visit in Tanzania with the kids include the world famous Serengeti National Park, the Ngorongoro Crater, Tarangire, Selous Game Reserve (Nyerere National PArk) and Lake Manyara National Park.
Mikumi National Park is another nice park that can be toured with children especially as part of one of our safaris from Zanzibar. Please get in touch  with our experts for free advise and clarifications if you are planning to travel to Tanzania with children.