Safari in Tanzania is unforgettable! The scenic drives between one park and another, crossing the Masai Steppe, marveling at a herd of elephants in the baobab tree dotted plains of Tarangire or combing the savannah in Serengeti in search of wild animals or walking in the remote Ruaha National Park. The feeling of an African honeymoon trip in Tanzania is just magical.
Read on to get first hand insights on the best time for a honeymoon in Tanzania and how long is the best honeymoon safari in Tanzania.
The best time to travel to Tanzania for honeymoon
It is a common question with most of our inquirers who want to visit Tanzania for honeymoon. Most of them prefer to know what is the best time to take a honeymoon safari in Tanzania?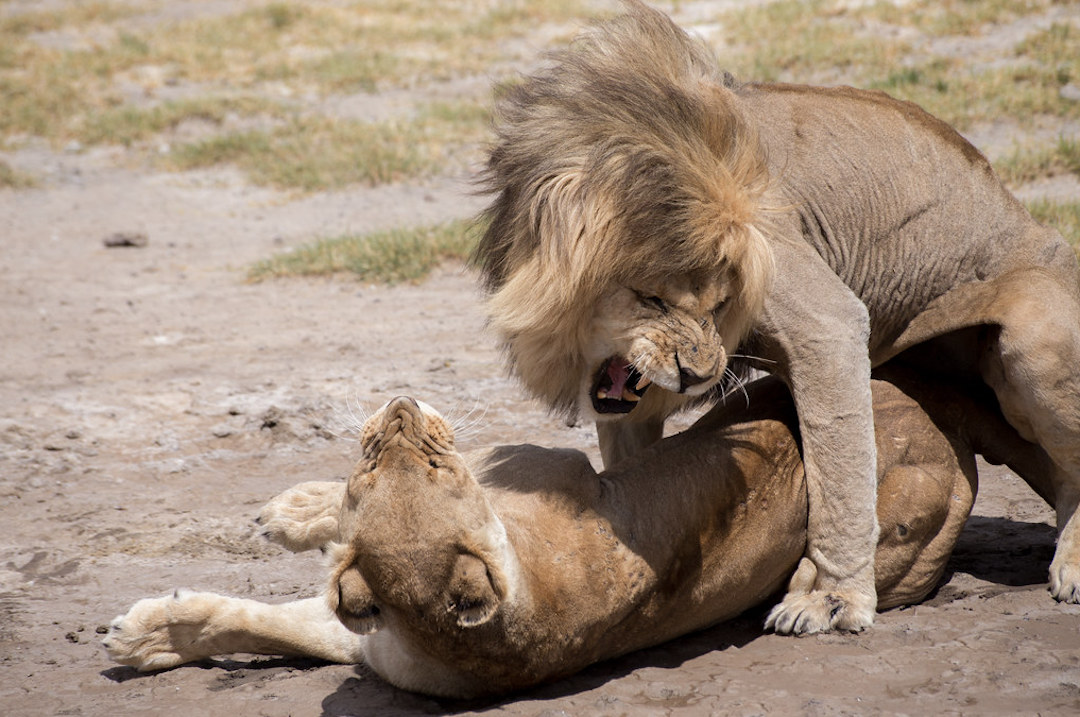 Well, Tanzania is an all-year-round destination so you can visit at any time of the year, but the better time to visit Tanzania for honeymoon is July to October which is generally the dry season in East Africa at large. This coincidentally also a great time for beach vacation in Zanzibar and other islands that make the greater Zanzibar archipelago; Pemba and Mafia Island. If you want to try your luck with the wildebeest migration in Serengeti then July / August would be the best time to visit Tanzania.
This is not the only time you can visit Tanzania for honeymoon safari. Visiting between January and March is another good time to visit for your honeymoon. The weather is usually warm and pleasant both on mainland Tanzania and Zanzibar Island, making it a perfect time to take a combined honeymoon Tanzania safari and Zanzibar package. Apart from the weather being nice for safari goers in those months, but also the dry season offers better wildlife viewing when the grasses are dryer and visibility better.
Combining Tanzania & Kenya for the best Honeymoon trip
It is an open secret that Kenya and Tanzania are some of the best honeymoon destinations in Africa and the world at large. The two East African countries are giants when it comes to wildlife safari. Luckily the two countries each other and have four border points which connect the two countries through which you can combine visits in the two countries. Isebania border is the busiest of the four. One can easily do a combo safari that includes a visit to Masai Mara and the Serengeti National Park by crossing through Isebania (Kenya side)/ Sirari (Tanzania side) border. You can get free advice from our safari experts on how to plan a honeymoon safari that combines Masai mara in Kenya with Serengeti in Tanzania. The other borders Namanga border, which is the busiest Kenya/Tanzania border with some tourists using this border to access Amboseli National park from Arusha Tanzania. The other two less used borders are Tarakea and Holili / Taveta border.
You may get inspiration on a combined Kenya and Tanzania safari by going through our 10 days Kenya Tanzania safari package or our other package that also takes 10 Days but this one combines Kenya, Tanzania and Zanzibar Island for beach.
This is our 10 Days Kenya, Tanzania and Zanzibar Beach, and it can be customized to a longer trip with more nights at the beach and more days in the parks included or a few more parks.
How long is the best Honeymoon safari in Tanzania.
Generally, a 7 Days Honeymoon safari in Tanzania is a good honeymoon trip. This would include at least the two famous parks, Serengeti national park and the Ngorongoro Crater with at least another smaller park like Tarangire or lake Manyara. If you wish to combine wildlife safari with a beach vacation extension in Zanzibar; at a least 10 days Tanzania honeymoon package would be ideal. 14 days combine Kenya and Tanzania honeymoon safari would be a great package with a visit to the Masai mara and Serengeti national park as well as Ngorongoro included, followed by a few nights at the beach in Zanzibar. Our able safari experts for Kenya and Tanzania normally offers free advice and customization. You can do a mid range honeymoon safari, or a deluxe honeymoon trip in Tanzania, or high-end honeymoon trip depending on your preference and budget.
If you wish to book a high-end Luxury honeymoon safari in Tanzania, we normally recommend at least 3 – 4 nights per camp. This not only gives you a good paced trip but also offers you time to enjoy your stay at the different luxury lodges and camps. Some of the best honeymoon tented camps that fall in the high-end category include; the Lemala Nanyukie Camp in Serengeti, Lemala Mpingo Ridge in Tarangire, and the One Nature Nyarusigwa in the Serengeti.
Cost for Honeymoon safari in Tanzania
Well, safaris in Tanzania do not come cheaply, that's a fact that we cannot run away from. Using a local tour operator like Tanzania Safari Supremacy usually brings down the coast because you do not go through any middle men.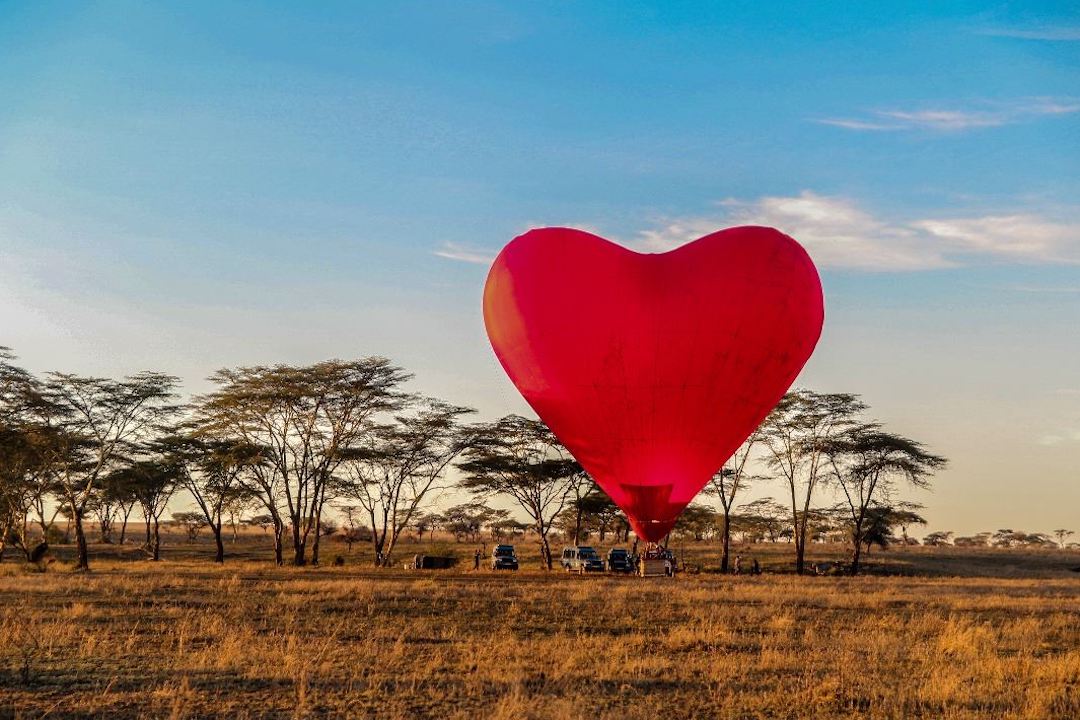 A nice mid range honeymoon safari with beach extension package in Tanzania costs an average of USD 400 per person per day.
A deluxe package which included stays in some nice standard luxury accommodations goes for anything between 500 and USD 700 per day on average.
On the other hand a high-end honeymoon safari and beach combined package in Tanzania and Zanzibar costs from USD 800 per person per day onwards.
There is no need to guess the cost of your honeymoon safari in Tanzania. You can send a short description of what you need for your honeymoon and our able travel experts will offer you free advice and trip customization.
You can start over again from our home page for more information on Tanzania safaris and tours.
Safari addons to spice up your Honeymoon safari in Tanzania.
Some of the unique safari add ons that can spice up your honeymoon trip in Tanzania include a hot air balloon safari in Serengeti national park, a bush breakfast or lunch in the Serengeti, a walking safari in Tarangire or why not include  day hike on Mount Kilimanjaro. If you don't mind adrenaline rush then you may also include ziplining at Manyara as well as a canopy walk in the same area. Stargazing in one of the luxury tented camps in the Serengeti is one of the most amazing experiences you can take while on your honeymoon in Tanzania. Star beds however comes at a relatively high cost. See the star beds at the Ehlaine Plains Camp in Easter in Serengeti.  Many other activities can be included in your Tanzania honeymoon safari!