So where do I fly into for Tanzania Safari? You may be contemplating or already on the planning phase of your next safari trip to Tanzania but do not even know where to start and asking yourself that question. Well you should be flying into Kilimanjaro International Airport (JRO).
However shouldn't we asking you a question first before answering your question on which airport to fly into in Tanzania if you are planning to travel to Tanzania. We should be asking you first;
What part of Tanzania do you wish to visit?
Which parks do you want to visit while on your safari in Tanzania?
Rather what do you want to do on your safari to Tanzania?
All these questions help you decide as to which airport you should fly into or at least which one should be your number one choice. Tanzania is made up of at least 3 dominant safari circuits which are the Northern Tanzania Safari Circuit, the Southern Tanzania Safari circuit and the Western Tanzania safari circuit. There is a lesser travelled circuit which is the Eastern Tanzania Safari circuit also.
Among the above three, the Northern Tanzania safari circuit is the most prominent of all and it is the circuit that is comprised by the most famous parks and wildlife areas in Tanzania, namely Serengeti National Park, Ngorongoro Crater, Tarangire National Park and Lake Manyara National Park that can be easily combined in one single safari especially if you got time and can do a 6 or 7 days Tanzania Safari in the Northern Circuit. To visit this circuit you should be considering flying into Kilimanjaro International Airport.
This is not to say that you can not fly into Dar es Salaam International Airport (DAR) also known for its name locally as Julius Nyerere International Airport (JNIA). You still can fly into Dar es Salaam or 'Dar' as we usually call it in short, but that would mean that you will need to make some connections to Arusha or Kilimanjaro International Airport where you can be picked by our guides and transferred to Arusha where you will most likely be spending your first night of your Tanzania safari.
So where do I fly to for Tanzania Safari and Zanzibar?
You might be asking yourself already which airports you should use if you want to do Northern Tanzania safari and Zanzibar. Well your guess is right. You should be checking online for a flight that will take you into Kilimanjaro International Airport but out of Zanzibar Airport ('an open jaw ticket').
So what happens if you can not get a flight out of Zanzibar? Well, worry not! We can easily arrange your connection between Zanzibar and Dar es Salaam at the end of your safari; a flight that will take only 20 minutes. That would be perfect for your next Tanzania safari and Zanzibar beach package.
So what about buying a return Ticket to Kilimanjaro?
A good question. A Return ticket is a perfect ticket if you want to do safari only in Northern Tanzania but if you want to do safari and Zanzibar and that is the only option that you can see, the just go for it but try to make sure that your flight schedule allows for an early connection flight between Zanzibar and Kilimanjaro, a flight that we can also easily arrange for you.  Please note that we may also need to fly you into Arusha and then transfer you by road from Arusha to the Kilimanjaro International Airport. Whichever the case our safari experts will make sure that your international travel blends well with the ground program and al you need to nee dis to share those flight details and we will offer you free advise on how to make your dream safari in Tanzania come true.
Where do you fly into for a Southern Tanzania Safari?
So if you are planning to visit the less visited southern Tanzanian safari circuit, going to parks like Ruaha National Park, the vast Selous Game Reserve, or the closer to Dar es Salaam; Mikumi National Park then you should be considering flying into Dar es Salaam International Airport (DAR).
Incase you want to combine these southern parks like Selous and Ruaha with Zanzibar beach vacations you can still book a Return Ticket to Dar es Salaam because we can arrange that short connection between ZNZ and DAR.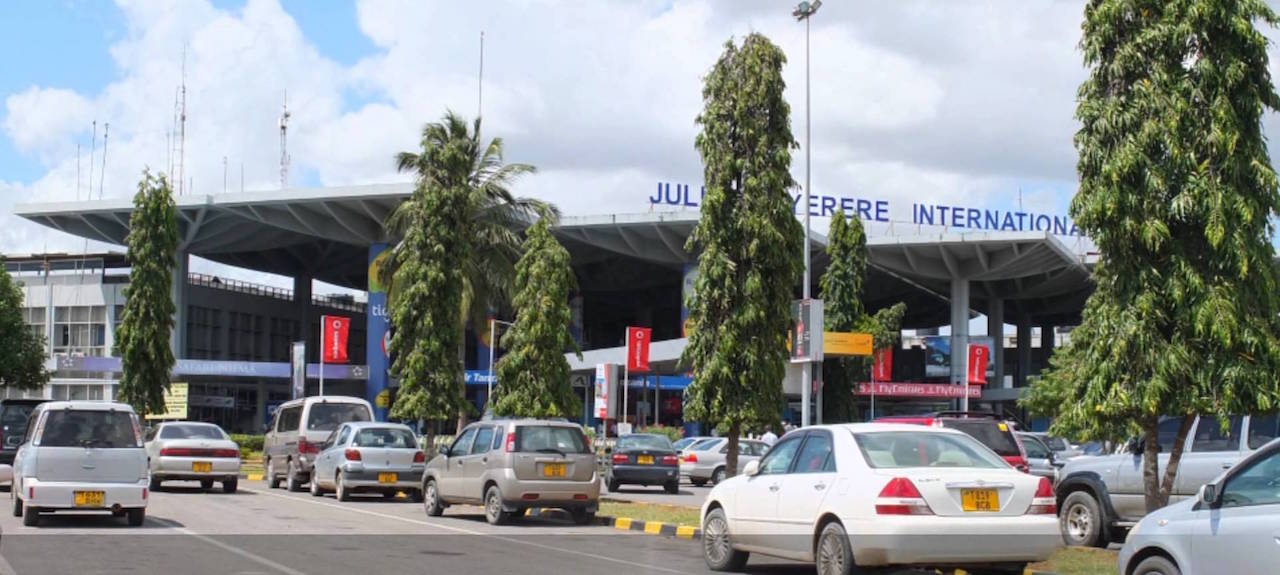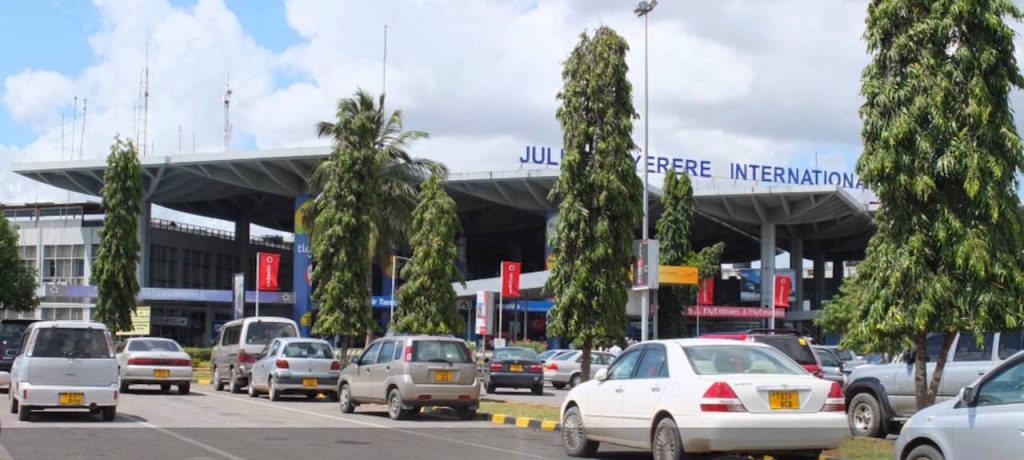 The western Tanzania safari circuit that involves visiting the far flung parks which hosts the chimpanzees like Mahale Mountains National Park or Gombe Stream National Park; also calls for a flight into Dar es Salaam although you can still catch a shared charter from Arusha which is base town and more like a capital for all Tanzania safari tours. From Arusha you can get a shared charter to Western Circuit and the flights leave only on Monday and Thursday from either sides.
It also goes without mentioning that if you are planning for a combined tour for Tanzania Safari and Kilimanjaro climb, then Kilimanjaro International Airport would be the airport of choice.
Any time do not hesitate to contact our safari experts for free advise and pricing for your next safari tour in Tanzania.
So basically Kilimanjaro International Airport is where you should think of flying into for a Tanzania Safari.