David Beckham on Safari pictures on his Instagram page has caused a buzz in the internet with many fans guessing that he is actually in the Serengeti National Park, in Tanzania. Although he has not revealed his location in Africa but his family safari photos that he has shared in his personal Instagram page has struck awe in many of his fans hearts. David Beckham the former Manchester United Captain and Star who is also a former England former Captain, and a former Real Madrid player; together with his beautiful family, they have a huge following on social media platforms in the world and his Instagram page itself has 37.5 Million followers. His video of a lion in the Serengeti has been viewed more than 1.2 million times and counting…
David Beckham on Safari in Serengeti, Tanzania
See below some of the photos that he has shared on his Instagram page suggesting he is in an African Safari in Tanzania.
Many of his fans in Tanzania have however complained why he has not given any credit to the Country or indicate in his post that he is in Serengeti in Tanzania but equally many of his fans have come to his defense arguing the fact that Beckham is not on a state sponsored safari in Tanzania so he has no obligation to mention that he is in Tanzania for an African Safari with his family. Have a look at a few of our safari tours in Tanzania here, or send us feed back on the comments tab.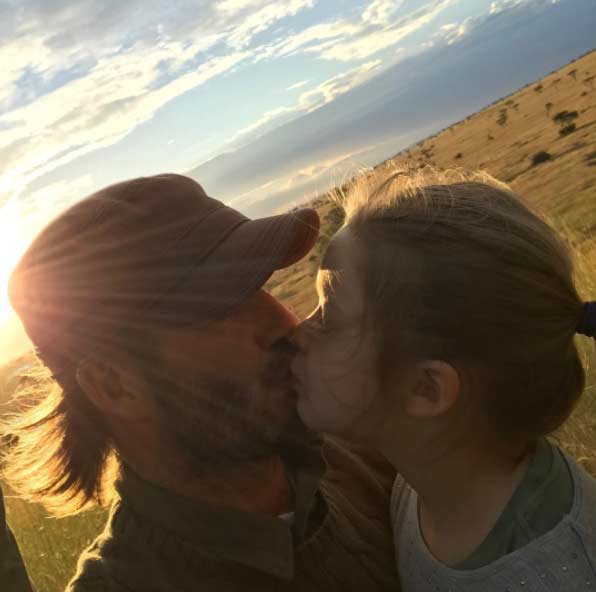 Don't forget to like our Facebook Page for more African Safari photos and updates on Safari in Tanzania. You can also follow us on our Instagram page here tanzania_safaris, or on our Twitter Page.