For a long time now, mountain gorillas have been on the red line and in the list of the most endangered species in the world. With the remarkable conservation efforts efforts however, these incredible species who are our closest relatives scientifically have made a slow but very fragile return from the brink of extinction. Rwanda is one of the three countries after Uganda and DRC that is home to the world's last mountain gorillas.
Who Organizes Rwanda's Gorilla naming; Kwita Izina?
The Government of Rwanda together with conservation partners and local communities host a gorilla baby naming ceremony annually, with the aim of creating awareness of conservation efforts for the endangered mountain gorillas in the world. The gorilla naming ceremony also dubbed "Kwita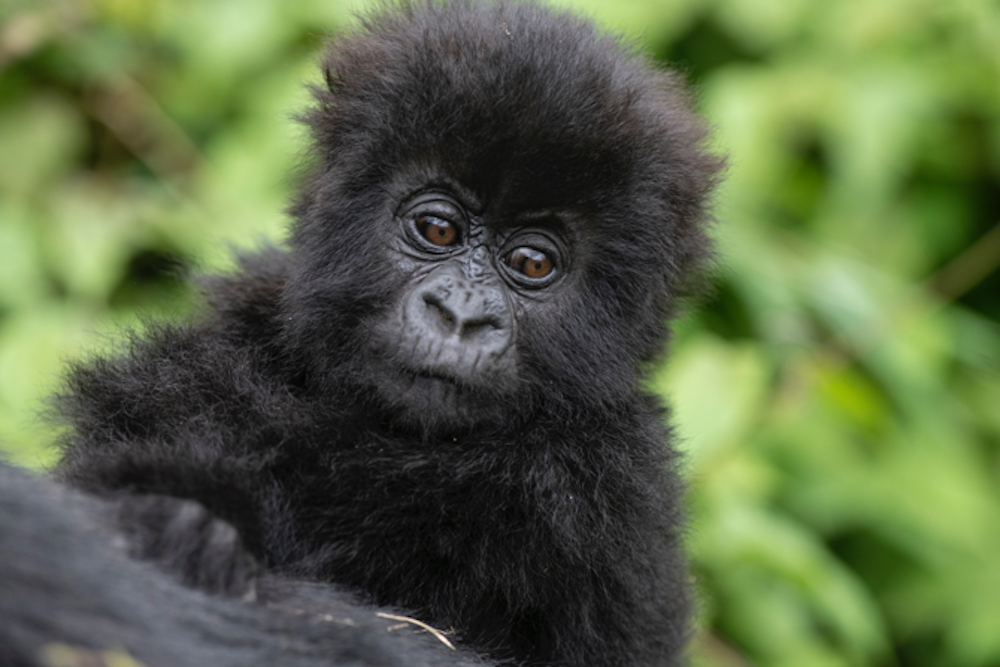 Izina" ; a direct translation of Kinyaranda for 'naming' is now part of Rwandan culture and has become a leading dialogue on conservation and tourism attracting thousands of regional and international participants annually.
This year's 'Kwita Izina' has been taken to another level. The event will be graced by renowned international celebrities such as Barcelona FC and Manchester United manager, Louis Van Gaal, Former Arsenal player and legend-Tony Adams, R&B Singer Neyo and supermodel Naomi Campbell among others.
Read how other activities that you can combine with Rwanda Gorilla trekking, like our best Tanzania safari tours.
Names of Rwanda Gorillas and their Significance in Conservation
The names given to the gorillas play a significant role in the on-going programme of monitoring them in their families and habitat so it is a conservation and safety strategy. This year marks the 14th Kwita Izina ceremony since 2005 and it will see 25 baby gorillas named. The event will be taking place at Kinigi in the Volcanoes National Park on the 6th of September 2019. In addition to the naming ceremony, guests can also look forward to an array of exciting week long celebrations of activities including beer brewing, basket weaving, music and food tasting experiences. Apart from that you can also book a Gorilla trekking tour in Rwanda an activity that usually takes 3 to 4 days including arrival and departure days.
Can you combine Tanzania safari with Rwanda Gorilla trekking tours?
At Tanzania Safari supremacy we have been offering the Gorilla trekking trips as an add-on to our famous Tanzania safari tours as well as our popular Tanzania safari and Zanzibar beach.
You can also very easily combine gorilla trekking in some of our longer combined tours that combine Kenya & Tanzania safari with Gorilla trekking tours, trips that need at least 14 days and beyond if you want to do a comprehensive tour in East Africa.
Follow Kwita Izina on twitter for more updates on Gorilla naming or follow Tanzania Safari Supremacy for more on Tanzania safaris combined with gorilla trekking in Rwanda.
We will be keeping you updated on the event and wish all the organizers of this Gorilla naming event in Rwanda 2019 all the best. We will give you a comprehensive report on the even after it has been wrapped up. You can read more on Kwita Izina in the official Gorilla naming website for Rwanda.