Tanzania vs Kenya, Top 9 comparisons which is better Safari Destination?
When we talk about Safari destinations in Africa one of the hardest decision you will be faced with is choosing between which Safari destinations are better than the other. Looking at Tanzania and Kenya these are ranked among the top five best destinations to visit while in Africa and many people that visit East Africa are faced with a tough decision of choosing between Tanzania and Kenya  which is better for a safari holiday. This is our comparison / explainer of Tanzania safari vs Kenya Safari.
Not only are these countries neighboring each other but they also share so much in common. The two countries Kenya and Tanzania have a large number of national parks and game reserves and offer an amazing wildlife viewing experience. This makes it quite challenging to anyone who has limited Safari time that may not be able to visit both countries or to anyone who would want to concentrate on just one of the two countries.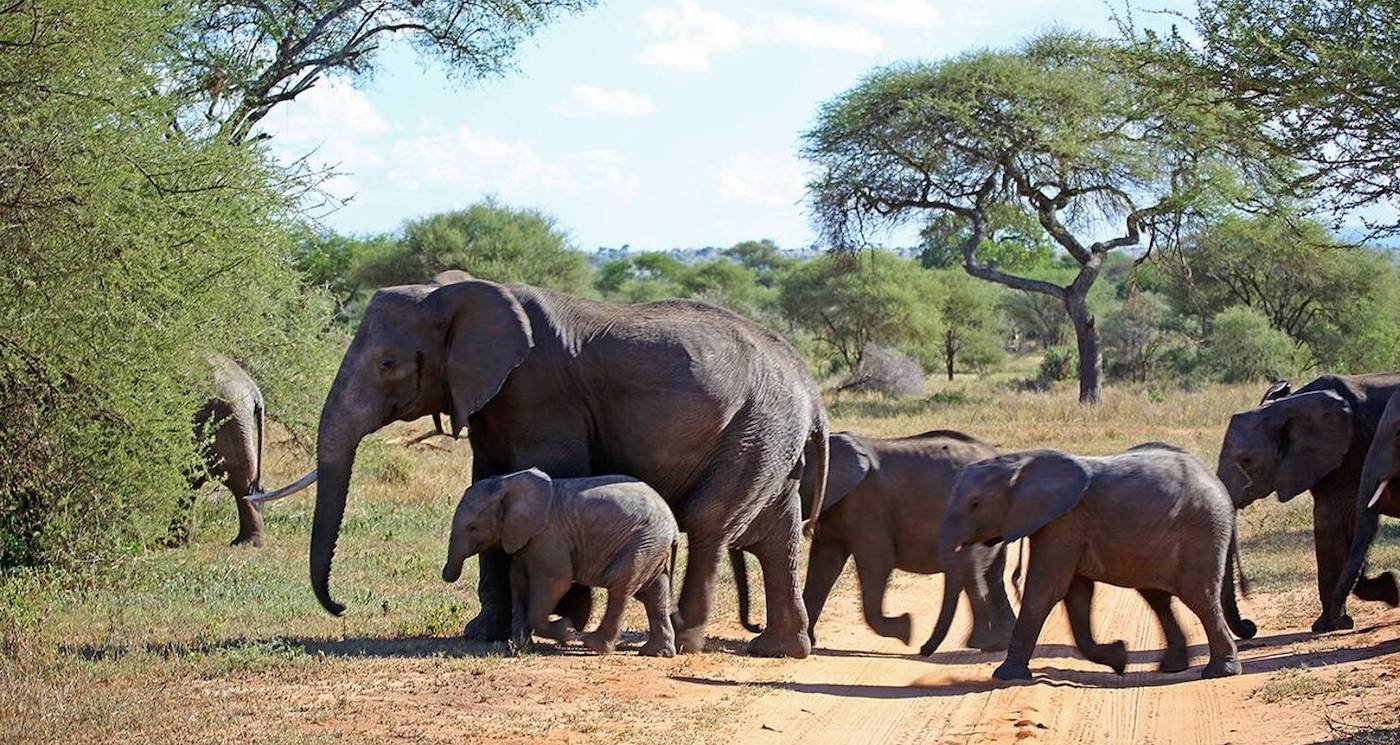 In this article we bring you a step by step guide that will help you choose which of the two is better. there are a number of aspects we are going to look at that will help us to better make our comparison;  these include: which country offers a better game viewing experience, we shall analyze the great wildebeest migration, look at the various Safari activities in each country, compare the best time to visit each of the destinations, look at the wildlife destinations including National parks offered by each country, compare the coastal and Beach experiences, look at the cultural experiences of each destinations and also we shall analyze the different accommodations. From this comparison, I am sure that by the end of this article you will have a clear opinion on where to have your safari. We have combined Kenya and Tanzania safari packages that you can take in case you have enough time and wish to have an experience in both safari heavyweights in Africa!
Top 9 comparisons Tanzania vs. Kenya, which is better for safari?
Comparing the wildebeest migration Tanzania vs Kenya
The well-known wildebeest migration which is among the largest land migration of wildlife takes place in Tanzania's Serengeti National Park as well as in the Masai Mara Game Reserve in Kenya. Now in case you are interested in watching this migration, you will have to plan your holiday depending on where the migration is at the time you want to do your Safari. Fortunately these two wildlife sanctuaries are within the same ecosystem without any man-made visible boundaries and for that reason the animals move freely between the two countries.
despite the fact that the animals can freely pass from one country to another, the border crossings found inside this ecosystem are not open for humans so you will be required to exit and national parks and access the other country through the rightful border passes either by land or through a flight. The migration which includes approximately 2 million animals attracts thousands and thousands of tourists every year.
Below we bring you a brief guide on where the migrating will be during the different times of the year
January to March
At this time of the year the migrating herd is within the southern part of the Serengeti close to the Ngorongoro Conservation Area. This is the wildebeests' calving season and it mainly takes place from late January to mid February and it sees the birth of close to 200,000 newborn wildebeests being born around this time. As a result this attracts a very large number of predators that's come to feed on the large number of prey. it is a very good time to see the wildebeest migration in Tanzania.
April to May
April to May is considered as the transition time in Tanzania since the heavy rains are kicking in. the migrating herd is moving northwards into the western corridor making its way towards the renown River Grumeti. A visit to the Western Serengeti corridor will offer you great views of the animals.
June to July
As the month of June comes to an end, the animals involved in this migration are congregating in the northern part of the Serengeti as they prepare to cross borders into Kenya. This is a good time to see the river crossing on the Tanzanian side of the ecosystem.
August to October
For those of you in Kenya this is the best time to view the herd in the Masai Mara as well as on the southern side of river Mara within northern Serengeti. During this month large numbers of animals are seen taking their chances as they cross the crocodile infested rivers as they make their way to the Masai Mara side which at the time has fresh green pastures. In case you are still on the Serengeti side the best recommended way to see this herd is by taking a flying mobile tented Safari which I should point out that it is very expensive. They therefore the best views of the wildebeest migration in August, September and October can be enjoyed in the Masai Mara game reserve found in Kenya considering that it is a smaller game reserve compared to the wider Serengeti.
November and December
At this time of the year the migrating herd is leaving the Masai Mara of Kenya and returning into the Serengeti of Tanzania marching southeast. This is another transitional time of the year with the herd seen in the northern and eastern part of the Serengeti as it prepares for the upcoming birthing season.
National parks Tanzania vs. Kenya
It is no lie that Tanzania together with its neighbor Kenya has some of the most renowned national parks on the African continent which include Serengeti National Park and the Masai Mara game reserve in Kenya, however, below we bring you a summary the different game parks found in each country and what they have to offer.
Kenya
In Kenya a safari to the Masai Mara can be combined with Hell's Gate for amazing cycling tours as well as Lake Nakuru best known for its large number of pink flamingos. The Southeastern side of the country also offers the Amboseli National Park home to a very big population of elephants with views of the towering Mount Kilimanjaro making it a good place to visit especially when on a photographic Safari. Towards Mombasa you will find Tsavo East and Tsavo West as well as the Shimba hills where you will also get a chance to see different wild animals. when you proceed further north from the capital Nairobi, Aberdare National Park is home to several wildlife; Mount Kenya National Park; Samburu national park (where you will be able to see the special 5 wildlife that include grevy's zebras, the Somali ostriches, beisa oryxes, the gerenuk and the reticulated giraffe / Somali giraffe); as well as Ol Pejeta home to the black and white rhinos can be explored.
Tanzania
a visit to the renown Serengeti National Park can easily be combined with a safari to the Ngorongoro Crater which is one of the most unique Safari destination on the planet and home to one of the largest numbers of big 5 animals in the whole of Tanzania. The crater receives a very large number of tourists especially during the peak tourism season and because it is a critter you will find that they are so many animals on a small crater floor surrounded by towering walls. There are a couple of other game packs found along the northern Tanzania Safari circuit which include Lake Manyara National Park best known for its population of tree-climbing lions as well as the Tarangire National Park home to the largest population of elephants in Africa.
Moving down to the southern part of the country is the southern Safari circuits that includes the Selous game reserve, Ruaha National Park, Mikumi National Park and Udzungwa mountains National Park in addition to Saadani national park found between Tonga and Bagamoyo near the coast with the Indian ocean which similarly offers a great opportunity to encounter different species of wildlife. The Mahale mountains National Park found on Lake Tanganyika is home to a large population of chimpanzees and it is here that legendary primatologist Jane Goodall conducted her research on these primates. The southern safari circuit offers a less crowded tourist experience although I should say but the area is very remote.
Where to see the big five; Tanzania vs. Kenya
These two amazing countries are home to a very large number of wildlife. When we talk about the big Five animals, these include the lion, black rhino, elephant, leopard and buffalo and these are a prime tourist attraction in both Tanzania and Kenya.
Tanzania:
The Serengeti together with the Masai Mara are home to these animals however the rhino is more challenging to see while in Serengeti and it's for that reason that many people choose to combine a safari in Serengeti with the neighboring Ngorongoro crater.
Kenya:
The Masai Mara on the other hand offers views of the black rhino together with the other animals. It is important to note that not all the national parks are home to the big five so before zeroing down to which game parks you will be visiting it is important to make your research before the visit. You can contact us for more details on how to combine your safari to various destinations.
Coastal regions and beautiful beaches Tanzania vs. Kenya
Fortunately the two countries have their eastern border lined with the coast of the massive Indian Ocean offering very breathtaking beaches. The two countries have Marine parks where you can see dolphins in addition to several other underwater species. In season, holidaymakers also get a chance to see the whales off the coast.
Tanzania
This pretty country is home to a number of relaxing beautiful beaches especially around pangani and Tanga (if you want to have a less crowded experience with great opportunities of private sunbathing and Beach walks). On the other hand visiting the Bagamoyo area will give you a livelier local experience with several encounters of the local people and their culture with opportunities to visit the fishing towns and the vibrant fishing markets.
Zanzibar is Tanzania's main beach holiday destination Loved by very many holidaymakers looking for an exclusive romantic Beach getaway. the island offers very nice resorts and beach hotels and there are several things such as scuba diving and snorkeling that you can engage in. It is one of the best romantic getaways for holidaymakers exploring the eastern coast of Africa. Zanzibar is an archipelago with Unguja being the main island that is commonly visited however when you venture out to Mafia and Pemba Islands you will get a quieter and more intimate beach experience.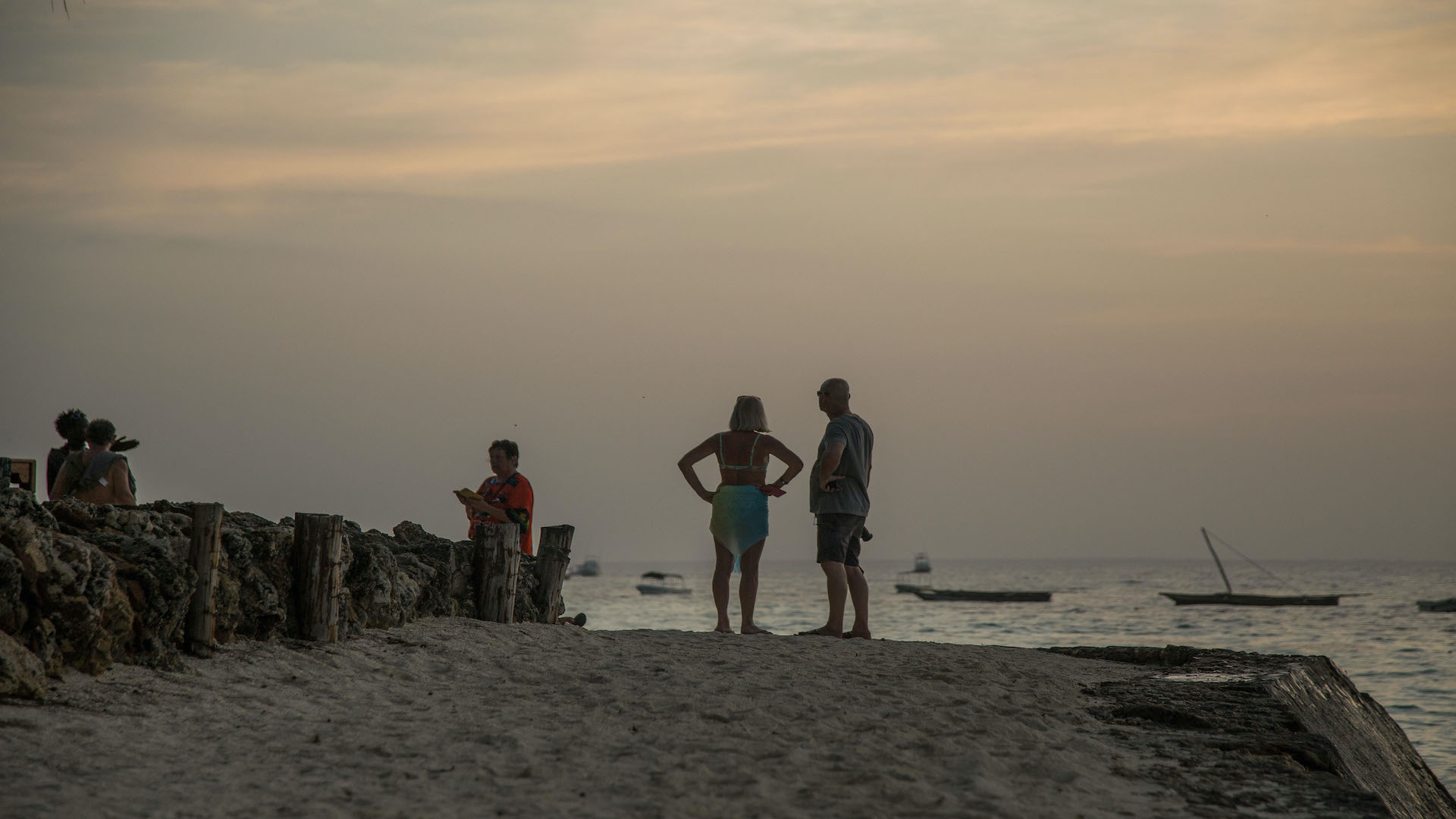 Kenya
In Kenya a good beach experience can be enjoyed in Mombasa, Diani Beach, Watamu, Kilifi as well as malindi areas which offer great beach hotels, resorts, several restaurants and a number of water adventures. The Lamu Island which is located further north on the coast will offer a more laid back Swahili Beach Experience.
Cultural experience Tanzania vs. Kenya
One of the reasons why many holidaymakers combined a safari in Tanzania with Kenya is to get an opportunity to encounter the different tribes in these two countries. Below we have listed some of the commonly visited local tribes were holidaymakers can enjoy a great cultural experience and learn about these local people
The Maasai people: this tribe of conservative people who are primarily pastoralists can be seen in both Kenya and Tanzania. They mainly live around the Ngorongoro conservation area, Moshi and Arusha in Tanzania as well as within the Maasai Mara region of Kenya. They are worth visiting for a cultural tour
The Samburu people: these are closely related to the renowned Maasai people and they occupy the southern Samburu region. We recommend that you take cultural visit to the umoja women's village where you will surely have a remarkable experience
The Hazda / Hadzabe: These people are mainly hunters and gatherers and live south of the renowned Serengeti National Park close to Lake Eyasi.
The Turkana: these people live in the northern parts of Kenya near Lake Turkana and their style of dressing is very similar to the Samburu people.
The Chagga: these mainly occupying the area around Moshi. the Chagga people today do not put on their traditional clothing however a number of holidaymakers enjoy taking cultural tours there to learn about their culture, have a coffee making tour and also visit the materuni waterfall.
Other the tourist attractions / Add-ons: Tanzania vs Kenya.
Kenya
Kenya offers more vibrant cosmopolitan cities when compared to Tanzania such as the trendy vibrant Nairobi which is home to several restaurants, social projects, bars, art galleries and museums in addition to very many other things to do. Special about Nairobi is that you will get a chance to see some of the different wildlife in the country. For instance by visiting the giraffe center, as well as the Sheldrick elephant orphanage adults and kids will enjoy up-close encounters with giraffes plus baby elephants.
In addition the largest coastal city in east Africa known as Mombasa is found in Kenya and it's filled with a lot of history, beautiful beaches as well as a good place to learn about the Swahili culture. Going to Kilifi for instance you will be able to enjoy the huge festival as the people celebrate their New Year.
When we talk about hiking the second highest mountain in Africa known as Mount Kenya in addition to mount Longonot and mount Ololokwe; they all offer very good hiking experiencing.
Interested in adventure and festivals, a visit to Loiyangalani found on the southern shore will give you an opportunity to be part of in the yearly Lake Turkana festival that gathers 13 different tribes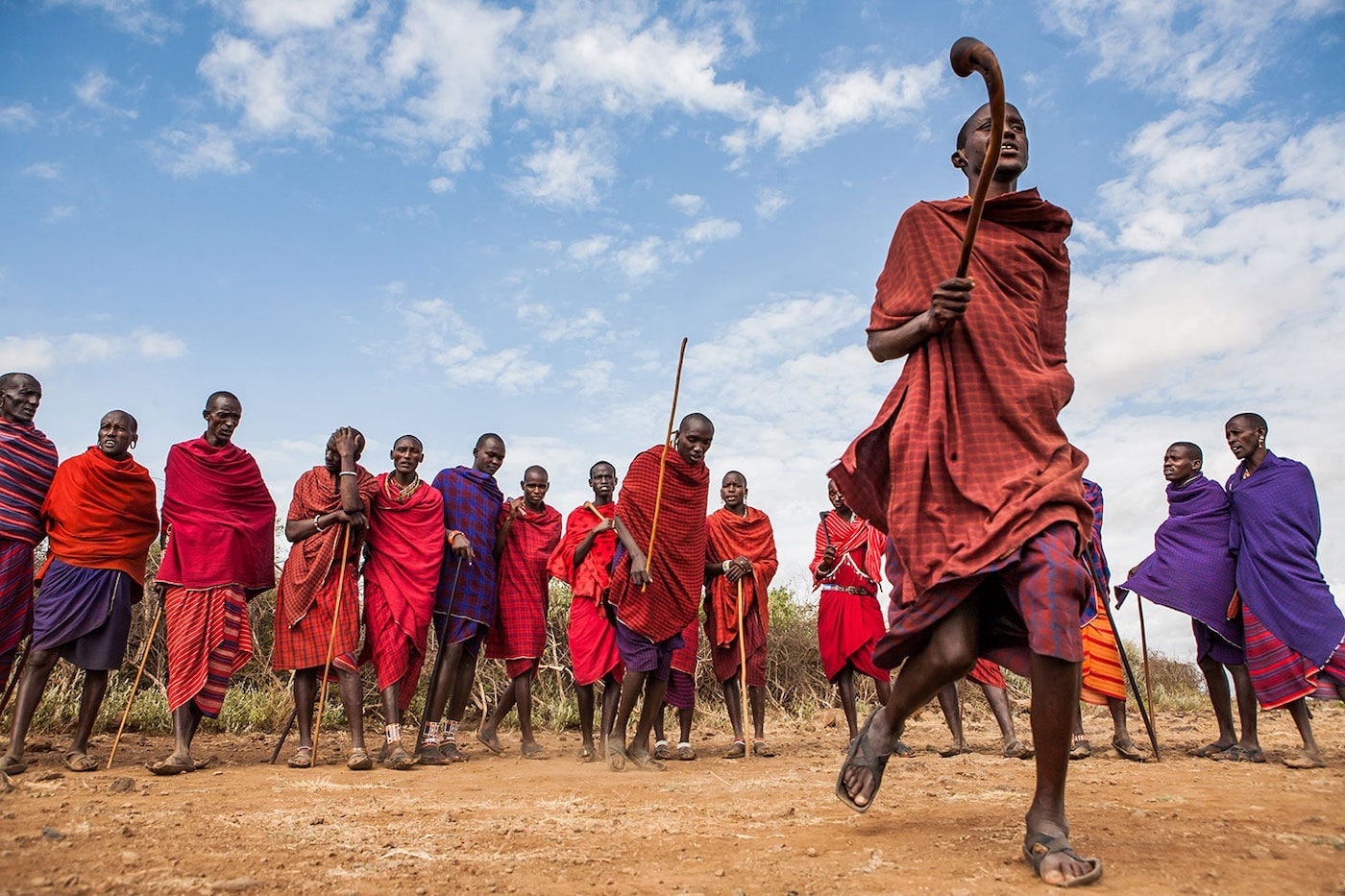 Tanzania
The cities of Dar es Salaam, Arusha and Moshi found in Tanzania may not offer a similar cosmopolitan vibrant experience but are also fun and worth exploring offering various things to do.
Looking at hiking experiences Mount Kilimanjaro which is the highest mountain on the African continent is found in Tanzania, and this together with Mount Meru and the Ol Doinya Lengia offer good hiking opportunities for holidaymakers interested in hiking. The Usambara Mountains which are located between Dar es Saalam and Moshi also offer great hiking trails with beautiful scenery.
Tanzanian in addition is home to various internal lakes such as Lake Tanganyika, Lake Natron and Lake Victoria which is shared by the two countries; whereas Kenya is home to Lake Nakuru, Lake Turkana and Lake Naivasha.
Special about Tanzania are the chimpanzees which can be seen within its verdant Forest whereas Kenya does not have them
For those interested in learning about the history of the people who lived on these two coastal countries Tanzania will be a better place. Tanzania will give you a better insight of the brutal slave trade especially when you visit the port of Bagamoyo as well as Zanzibar Island which were major centers for slave trade on the east African coast.
Comparing the nightlife in Tanzania and Kenya it's no lie that these two countries offer a very vibrant and thrilling experience however Tanzania has been rated to offer a better experience by many holidaymakers especially in Moshi town, Zanzibar Island as well as Arusha.
The overall cost of a safari Tanzania vs. Kenya
Tanzania and Kenya offer different safari packages suitable to different budgets and although the two destinations offer budget tours, Kenya offers less expensive budget safaris as compared to Tanzania. Some of the reasons that make safaris in Tanzania rather more expensive include the higher Park entrance fees as well as the remoteness of most of its national parks including the renowned Serengeti which means that it will require longer drives in terms of access as compared to those in Kenya like the Masai Mara.
When we compare a budget trip in Tanzania's Serengeti with a budget trip in the Masai Mara in Tanzania taking a similar duration of say three (3) days while living in a tented camp, you will surely realize that the safari in Tanzania is more expensive compared to that in Kenya.
When we look at the high-end or luxury side in terms of cost of a safari, there is no limit for both countries. However I should point out that Tanzania seems to be at a higher end in terms of logistics provided for in the mobile tented camps as a result of the remoteness of the Safari destination.
When we compare some safari activities such as a hot air balloon ride you will realize that a ride in Tanzania is about 90 to 100 US dollars more expensive when compared to that in Kenya.
Accommodation Tanzania vs. Kenya
Tanzania and Kenya best offer a great diversity of accommodations ranging from the basic walk-in tents to the high-end lodges and tented Safari camps, so your choice of accommodation during your Safari will surely depend on your personal budget. When it comes to accommodation in the different Safari destinations in these two countries you will even be sleeping either in lodges or in tented camps rather than hotels or resorts due to the remoteness of their location.
Below are some important general guidelines we have put together as tour and Safari experts that you should know about accommodation in Africa:
If you are planning to visit during the peak tourist seasons you should always book you accommodation at least six months prior to your safari date always keep in mind that's the peak tourist season in these countries see a lot of tourists visiting which puts a very high demand on accommodation so to guarantee availability of accommodation we highly recommend booking in advance
Secondly in case you are budget traveler it is recommended to avoid visiting in the peak tourist season and rather opt for the low tourist season when most accommodations are offering discounts unless if you are will to stay in the basic walk-in tents.
Thirdly in case you have any special dietary needs or allergies we highly recommend that you inform your tour operator in advance so that they inform your accommodation to enable them prepare for you appropriately.
Lastly, if you are planning to travel with your family especially with children please remember to speak to us so that we can recommend the best accommodation as not all accommodation facilities are child-friendly.
When to go Tanzania vs. Kenya
The best time to take your safari will depend on which activities you are going to engage in as well as your personal budget. The dry season / peak tourist season is considered to be the best time to visit these two countries and this runs from the month of July until October receiving very large numbers of tourist. The wet season is also known as the low tourist season in the two countries and runs from November to June with very few tourists visiting. In case you are on a limited budget you are highly recommended to avoid visiting in the peak tourist season and opt for the lower season.
We highly recommend that you contact us for a more detailed month to month guide regarding the best time to visit Tanzania or Kenya. When it comes to viewing the wildebeest migration in Kenya this can be done from July to October while in the Masai Mara as the herd is crossing River Mara and in the plains while in Tanzania the herd can be seen almost all year round.
In summary Tanzania vs. Kenya
When we talk about Tanzania vs. Kenya, which is a better safari destination, we can conclude that neither is better than the-other. From the above comparison you will surely realize that these two destinations are both worth visiting and each of them offering a unique and unpleasant safari experience. In case you have enough holiday time on you, then you could think of combining the two destinations on your holiday. Feel free to contact us to help you plan a combined safari in Tanzania and Kenya.