Located on Mount Meru's foothills the lively Arusha city is a rough gem found close to many of the wildlife destinations making it the starting point for many safaris on northern Tanzania Safari Circuit. The city is lively with sights of beautiful Africa, with stunning historical architecture -a signature of rich past blended with urban styles of architecture with a spectacular landscape in the background.
The initial settlers in Arusha back in the 1830s were the Maasai people, however by the first years of the 1900s, the Germans conquered this town and constructed a fort which up to date can still be seen. In the First World War, the British then took over this town not until 1961 when the Republic of Tanganyika (as the country was called then) obtained independence. In 2006, Arusha gained the status of a city and being the tourist capital of Tanzania, it receives thousands and thousands of tourists every year.
What to do in and around Arusha, Tanzania?
Below are the best 15 things to do in Arusha while on a Safari holiday in Tanzania with Tanzania Safari Supremacy especially if you are exploring the northern Tanzania Safari Circuit to explore parks like Serengeti, Ngorongoro Crater, Tarangire National Park and Mount Kilimanjaro.
1. Take a Coffee Tour 
The largest export crop in Tanzania is coffee and Arusha all year around receives adequate rains and has volcanic soils that are very fertile. The perfect climatic conditions and good soil have made coffee growing possible in this area and it's for that reason that there is a large number of coffee plantation around the city. These employ a large number of the local residents. During our coffee tours, you will be led by one of our local guides and head to the foot of Mount Meru from where this tour begins. you will learn about the various coffee growing stages and even the different coffee making and roasting processes used in this part of the world, don't miss out on the coffee tasting experience as Arusha is very popular for it's nicely roasted robusta and arabica coffee beans. The tour also includes a traditional lunch that will give you a chance to enjoy Tanzania's local food – this is a must visit site for all coffee lovers on a Tanzania Safari Holiday.
2. Enjoy a Maasai cultural village tour at Olpopongi
Holiday makers interested in learning more about the culture and heritage of the legendary Maasai people should take a cultural visit to this Village. There you will get an opportunity to see a number of Masai traditional huts properly set as replicas to those used in the day-to-day life of the Maasai people.
On this visit you will get a practical display of how a traditional Maasai homestead is, and learn about the various responsibilities of the different people in a Maasai home – the husband, wife and the chief while they run a traditional Manyata. This is a good opportunity to enjoy a Tanzania Cultural Safari, since some people in fact considered this to be a Masai Museum since competent it is a replica of their lives.
If you are interested in cultural tours and learning about the different cultures or tribes then you may also be interested in our tours that include tours to Lake Eyasi for the Hadzabe Bushmen tour.
3. Visit the Shanga glass and weaving workshop
Shanga is a community based project that employs about 50 local Tanzanian who are disabled, mute or deaf, and it was established to empower them and offer them a platform to express their creativity. The project produces a variety of very beautiful necklaces made out of colorful beads plus a range of beautiful fabric including voile, silk, chiffon and kanga. This workshop which was established in 2006 has grown into a haven of creativity with a variety of activities ranging from blowing of glass, recycling pans, pots paper, metal work, bead making, weaving as well as beading. Today shanga gift shop offers some of the most beautiful necklaces and other jewelry that you will find across Tanzania and this is not only sold to the local population but even exported overseas. You won't only get an opportunity to shop here but even visit the workshop where you will see this greatly talented people at work and even have a chance to make your own necklace.
4. Day Hike on Mount Kilimanjaro
For those with less Safari time and perhaps not physically fit enough to engage in the complete mountain climb can hike the lower slopes of Mount Kilimanjaro. this day trip that follows the Marangu route begins close to Arusha and you will be able to traverse the different landscapes where you will see various tree species, some primates like the black colobus monkeys and birds. Nonetheless Tanzania Safari Supremacy can organize a Mount Kilimanjaro Climbing Safari to the peak for the more capable hikers
5. Explore the world's greatest archaeological findings in Arusha national natural history Museum
The natural history Museum is housed within an ancient colonial fort whose construction by the Germans was completed in 1900. In 1987 this Museum was officially opened to the general public and offers a special section dedicated to showing a great display of several hominid discoveries collected from the Olduvai Gorge as well as the Laetoli footprints that are very key in the evolution of mankind. In addition you will find a number of this pieces on the history of Arusha City especially during the German colonial times as well as photos on wildlife and different insects.
6. Go reptile watching at the Meserani Snake Park
Tanzania safari enthusiasts interested in exploring the rich reptile life of Tanzania are highly advised to visit the Meserani Snake Park. Located approximately 25 km west of Arusha along the route to Ngorongoro crater and Serengeti National Park, this place is ideal for day trips and offers various activities including guided tours to learn about the different wildlife found here including: the puff adder, the green and black mamba as well as the Egyptian cobra in addition to crocodiles among others.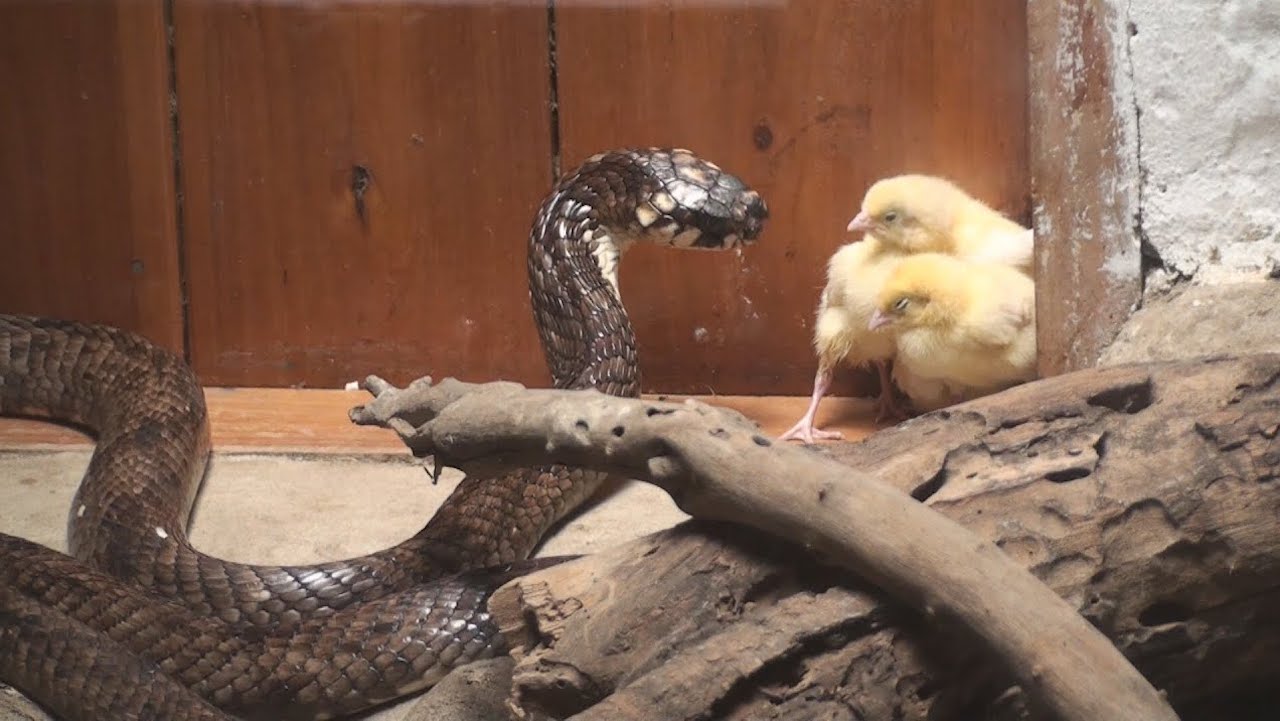 The tours here are led by the local Masai guides. You can also visit the education centre to learn about the traditional education system in this area. There is a nearby health clinic that is managed by the snake park as a way of giving back to the community. At the end of your day's adventure those who wish can visit the well-stocked bar as well as the barbecue area for some bites and drinks
7. Join the unique Tanzanite Experience
When we talk about the Tanzanite experience, it is an interactive tour that offers visual exhibitions  that describe a process that includes mining, careful cutting, blowing, then polishing as well grading the Tanzanite. Here, you will get an opportunity to finally look at the beautiful jewelry pieces and even learn about the anonymity as well as scarcity of this exceptionally stunning ornament found in Tanzania. A style similar to that used with the diamonds is used to grade these stone and at the end of the day you will get a chance to enjoy very pocket-friendly prices to purchase some of these top quality pieces found at these artisan stores. Here you will have an option of either buying a loose stone or have the designers come up with a special piece for you from this blue-violet color gem.
8. Visit the beautiful Chemka Hot Water Springs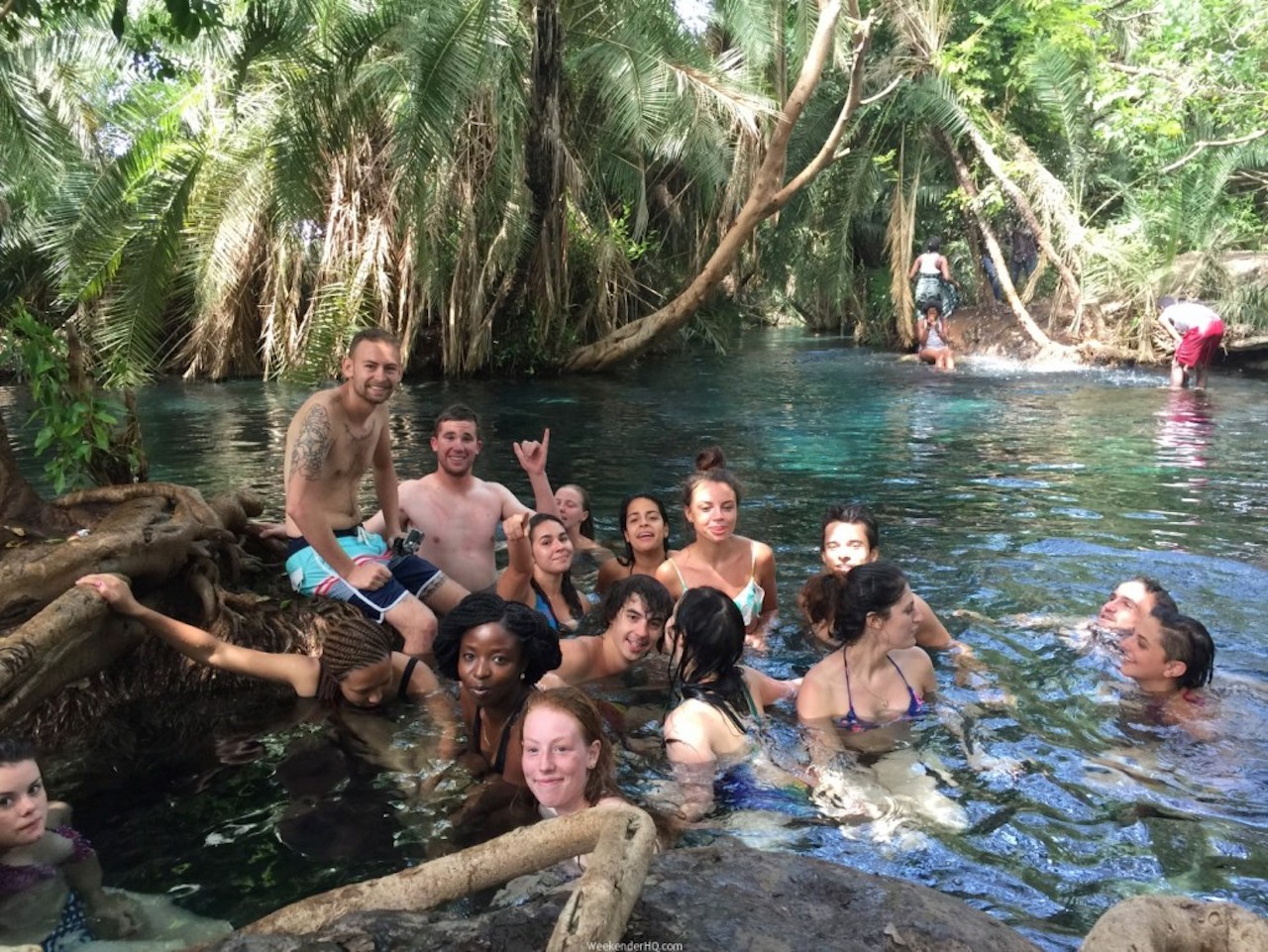 Within driving distances from Arusha City there are of various hot springs and Geysers like in Manyara but among them The Chemka hot springs also Maji Moto or Kikuletwa springs being the most prominent and spectacular. The Chemka hot spring is found within an area (near Kilimanjaro International Airport) with breathtaking scenery and it is a very good place for those looking for a place to unwind and swim in the natural water.
The natural warm waters natural oasis is found in an arid place but surrounded with palm trees, here you can also watch some small fish swim in the crystal clear waters or even enjoy a relaxing swim.
The Maji Moto which translates to 'hot water' in the local Swahili language is underground Oasis or spring within the Maasai land on the outskirts of the city. It is encircled by fig and palm trees and offers a good opportunity to enjoy a swim in the crystal clear water.
9. Go Souvenir Shopping At the Maasai Market
In Tanzania the Masai markets are some of the best places to visit especially if you're looking for some souvenirs to carry back home. this market which are comprised of several stalls normally operate on particular days in a week and they deal in a variety of items ranging from beautiful fabrics, antiques, gemstones, bead works, sandals, necklaces, bracelets, key holders, sculptures plus several other items. The most important thing to go with when visiting a Masai market are you bargaining skills.
10. Enjoy the vibrant nightlife in Arusha
Party lovers and those interested in exploring the nightlife on the African continent; be sure that Arusha City will not disappoint you. there are a number of nice bar, happening places that play live music and dance clubs with some of the most popular places including: Club D, Johnny's bar, Triple A, Masai Camp, Via via and Ma's club. The music played in Arusha ranges from several international hits the latest reggae, raga, hip Hop and Tanzanian local pop music sang in kiswahili locally known as 'Bongo flava'. A number of bars are normally screening football matches and other sports especially over the weekend. Beverage offered in Arusha range from those locally made in Tanzania and a variety of important brands.
If you haven't booked your safari in Tanzania yet, you may be interested in our programs that include Tanzania safari and Zanzibar.
11. Support the Masai Women at the Trade Fair Center
Visit the Maasai women Fair trade center for yet another opportunity to pick some of the handmade crafts perfect to carry back home.
The Maasai women who meet at this center have come together to create these amazing pieces as a way of empowering themselves. There is a small coffee shop where you can enjoy a nice cup of coffee as well as a quick meal.
12. Go quad biking, mountain biking, zip lining or horseback riding in Arusha
The city of Arusha offers holiday makers a number of adrenaline-raising adventurous activities that you can enjoy during your Arusha Safari Tours with Tanzania Supremacy Safaris such as: at the Mto wa mbu Village you can enjoy zip lining, whereas horseback rides, quad biking and cycling can be done in the outskirts of Arusha. For the more adventurous holiday makers you can set out mountain biking. We offer bikes for rent to all the guests interested in biking and at all times you are recommended to follow the guidelines of our guides who are well familiar with the routes. You can reach out to our experts for free advice on how to take Extreme and Adrenaline rush activities  from  Arusha Tanzania.
13. Visit Arusha National Park
Although Arusha National Park is not as popular as the nearby Serengeti National Park, it is one of the must-visit destinations while on safari in Tanzania. it is just about 2 hours' drive from Arusha and offers holiday makers a variety of activities among which are canoeing, mountain hiking, guided game drives, biking and horse rides.
You may also be interested in our other Arusha Day tours,
14. Explore Lake Duluti in Arusha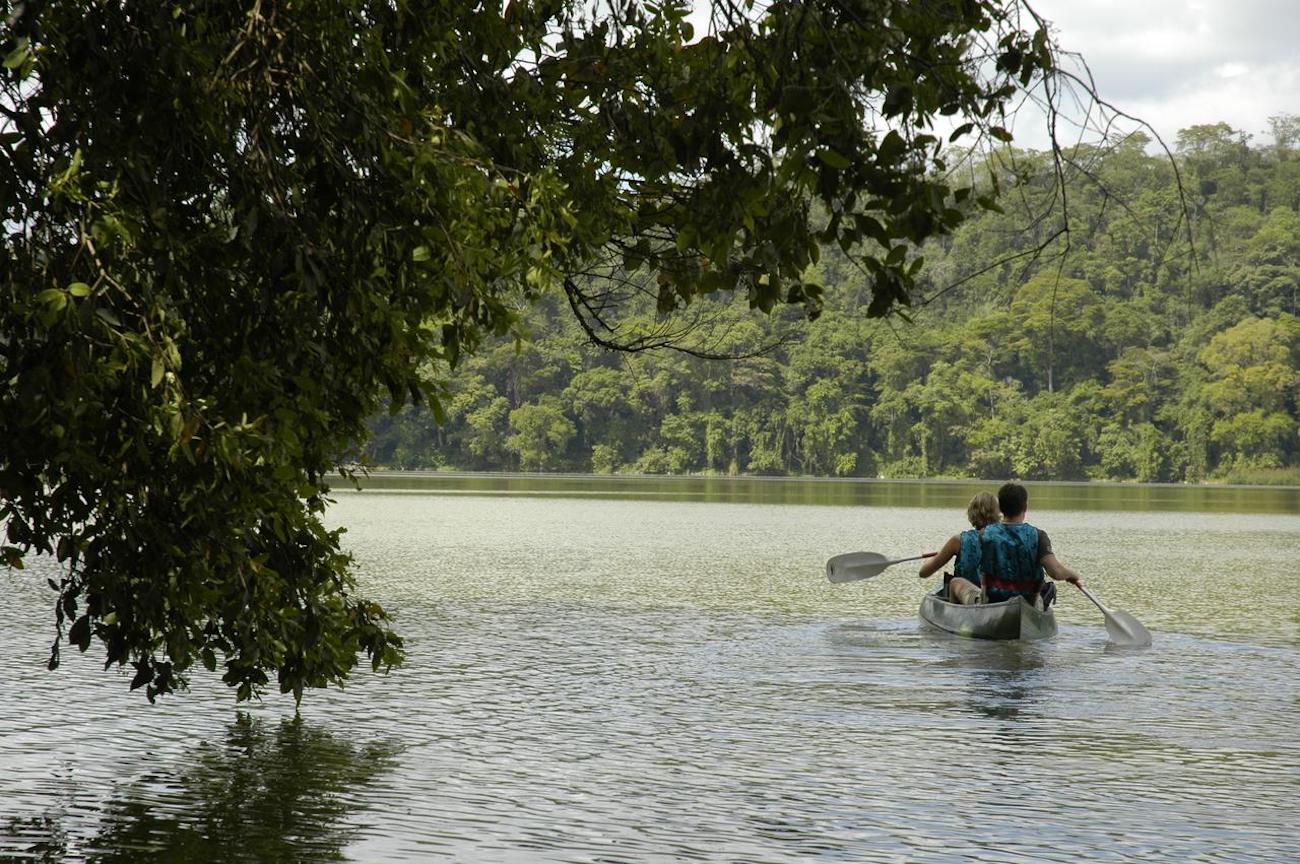 Located on the Eastern rim of the Great Rift Valley is Lake Duluti a beautiful volcanic Crater Lake the covers 800 in width and 1.1 km in length and it is found on an elevation of 1,290 meters.
It is just 20 minutes' drive from the Arusha City center and it is surrounded by a thick Forest and a rocky escarpment that serve as habitants to various reptiles, bird and butterflies. On your visit here, you can enjoy various activities such as canoeing, nature walks and birding watching. Some of the bird species you will see here include the grey heron, kingfisher, fish eagle, egrets and cormorants
15. Visit the breathtaking Materuni Waterfalls and Materuni Village Tour
Located on River Mware, the Materuni waterfall is found within the Kilimanjaro regions in Moshi. Standing at a height of nearly 150 meters, this is the highest waterfall found on Mount Kilimanjaro's slopes. It is beautifully located in the center of a verdant rainforest close to the well cultivated foothills.
Our tours begin in the coffee plantations belonging to the indigenous Chagga people and it includes a Materuni village tour, during which you will visit a traditional homestead to learn about their culture and traditional practices, taste their local brew made from millet and bananas – Mbege, and then the locals will illustrate to you their coffee farming and processing techniques. You will also have hands on experience as you engage in the preparation of coffee beans as you make yourself a cup of coffee. As you head to the waterfall, you will walk through farmlands having banana plantations, avocado, oranges and mangoes. The sight and ambience around this waterfall is very relaxing and guests can enjoy a swim in its natural crystal clear waters. This hike is a perfect warm up for Mount Kilimanjaro but also a good acclimatization before you head north if you are planning to take one of our Tanzania safari tours.
Best time to go to Arusha Tanzania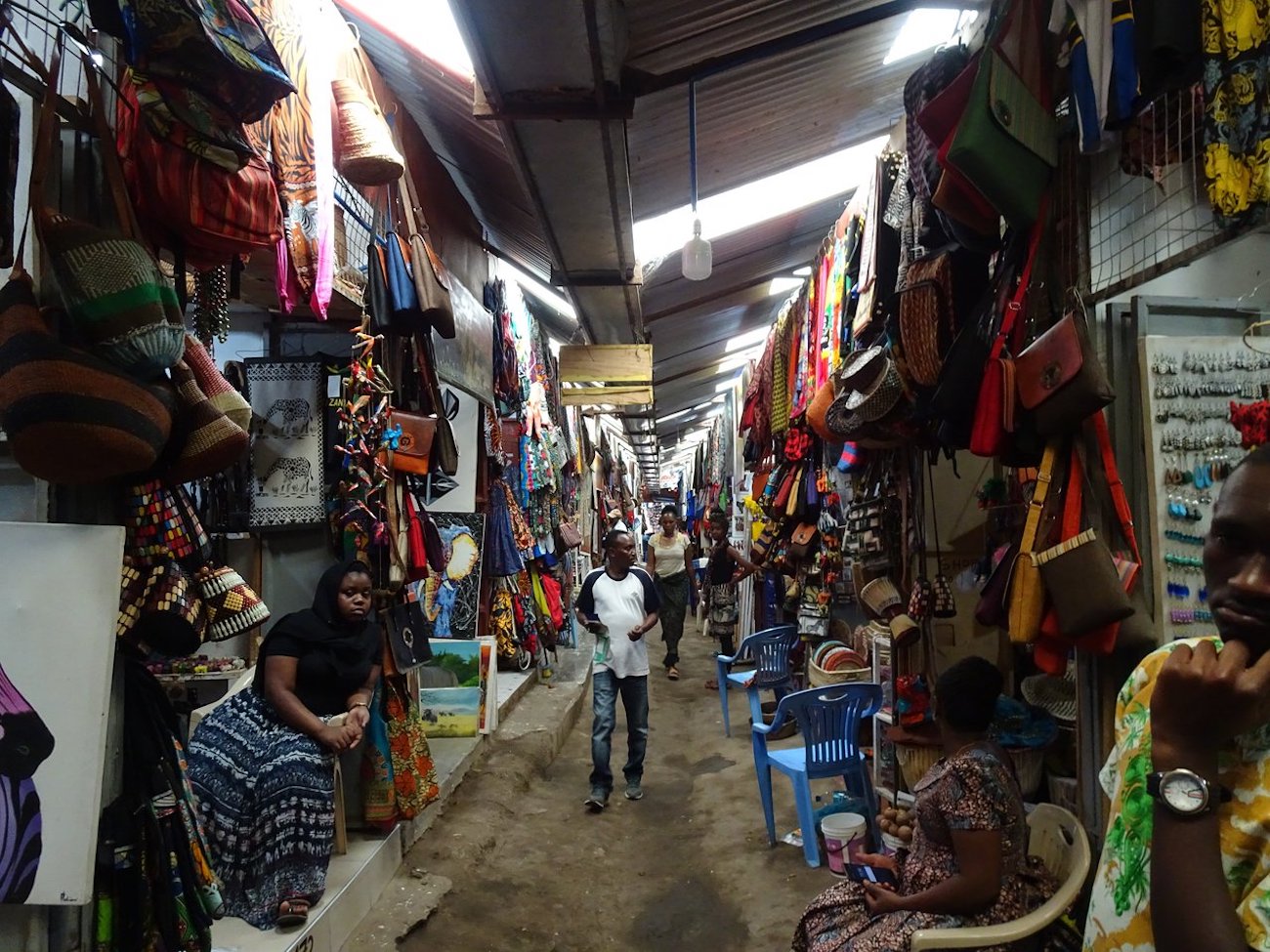 Being a starting point for many Tanzania Safaris, Arusha experiences two dry seasons and two rain seasons, with the long rains beginning in March to May being a time when then the region receives the highest amount of rainfall and then the short rain season starts in November to December.
On the other hand, the long dry season starts in the month of June to October with August being the driest.  In January and February the region experiences the short dry season with rains falling occasionally. In February the region experiences the highest average temperatures ranging from 28°C (82°F) and lows of 12°C (54°F). The humidity also is normally above 60% and rises to close to 80% from April, May, June and July.
The best time to visit the nearby national parks like Serengeti National Park, Ngorongoro Crater, Tarangire National Park and Lake Manyara. For those interested in mountain climbing the best time to climb Mount Meru is from June to February as well as November and December while the best time for visiting Mount Kilimanjaro is from January to February and then June to October.
Where to Stay in Arusha Tanzania | Arusha Accommodation
Because Arusha is a city where you will find a very large number of travelers starting or finishing their Safari in Tanzania, in addition to others who will be on business travels, the city offers a number of comfortable accommodations ranging from the super luxury hotels, guest house, and motels. These range in different budgets among which are Arusha Coffee Lodge for luxury top notch accommodation, Arusha  Hotel and Rivertrees Country Inn for mid-range accommodation, and then Kibo Palace Hotel for a more friendly budget.