In this guide we bring you all the possible questions that you might have in mind about how safe is it to travel on a Tanzania Safari Post COVID-19. It includes answers on why visit Tanzania now, is Tanzania safe, what to expect, which safety guidelines to follow, what to do, and where to stay.
In March 2020, Tanzania registered its index COVID-19 Case and over the past months the Tanzanian government together with its ministry of Health has fought a good fight to see that they protect the people of Tanzania as well as all its guests. The country has put a number of measures in place to halt this pandemic from spreading through its people. Now several months down the road with an ease on the COVID-19 travel restrictions, tourists are welcome to enjoy a Tanzania Safari following the country opening its national borders.
Why Visit Tanzania now – Post COVID-19?
Tanzania is among the largest countries on the African continent and offers several tourist destinations in large open spaces but crowded with large numbers of wildlife. In addition, majority of its accommodations are small but intimate and private meaning that they do not accommodate many guests at a time, so be assured of having a safari experience that is not crowded observing proper social distancing which is one of the key COVID-19 health regulations.
This in fact is the best time to travel as most of the destinations are less crowded and the overall Tanzania Safari Cost is much lower and affordable. With proper adherence to the given health guidelines, we shall help you plan a very memorable unique safari holiday.
Is it currently safe to visit Tanzania?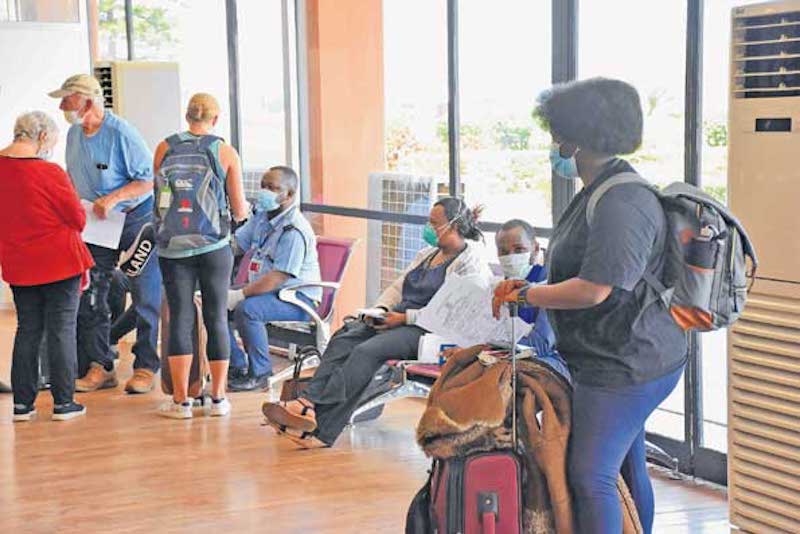 Fortunately, following the ease on the COVID-19 lockdown the Ministry of Natural Resources & Tourism, together with the Ministry of Health of Tanzania have made all the necessary research and preparations to deem it fit to receive foreign visitors across its borders into the country.
keeping in mind that Tourism is a major contributor to Tanzania's economy and helps not only to sustain the lives of the locals but also maintain the various wildlife conservation works as well as anti-poaching efforts, the Tanzania's government has looked at all aspects to ensure your safety as it opens its tourism doors yet again.
What to expect on arrival to Tanzania post COVID-19
Although you will not be subjected to duration of mandatory quarantine on arrival in Tanzania, be prepared for the mandatory routine health and temperature checks. These rules together with others (as highlighted below) that Tanzania is following are in line with those provided by the World Health Organization (WHO) COVID-19 health precautions to reduce the risk of contracting the virus.
on the positive, these guideline will not in any way affect you ability to enjoy a memorable holiday experience while on Safari in Tanzania visiting any of its Key destinations like the Selous Game Reserve, or exploring the richly endowed Ngorongoro Crater Floor with large numbers of wildlife  or on a Zanzibar beach holiday. We are experts when it comes to combining Tanzania safari and Zanzibar.
Which Tanzania Tourism safety guideline has the government put in place post COVID-19?
A number of strict guiding principle have been put in place by the Tanzanian government to ensure that no imported case gets into the country, and also that no tourist contracts the virus while on Safari in Tanzania. These which have been centered on ensuring that you remain safe while enjoying your holiday at the same time include the following:
Tourists should apply for e-Visas prior to their travel
There is also an advanced process for screen all tourists entering the country; tourists will have to fill a health-related questionnaire and detail information on where they will be living throughout their stay
You must thoroughly wash with water and soap or sanitize your hands before entering any premise.
You will be required to wear a mask while in public places or in designated places
It is mandatory that you ensure social distancing of a minimum of 1 meter from each other
Always wash your hands thoroughly and as often as possible.
All tour operators are mandated to follow the new health guidelines and policies for operating that they have been given
Tanzania Safari Supremacy has gone ahead to train all our staff including guides, drivers and support staff to ensure that they properly adhere to these new policies
How Prepared is Tanzania's Tourism Industry for any COVID-19 scenarios?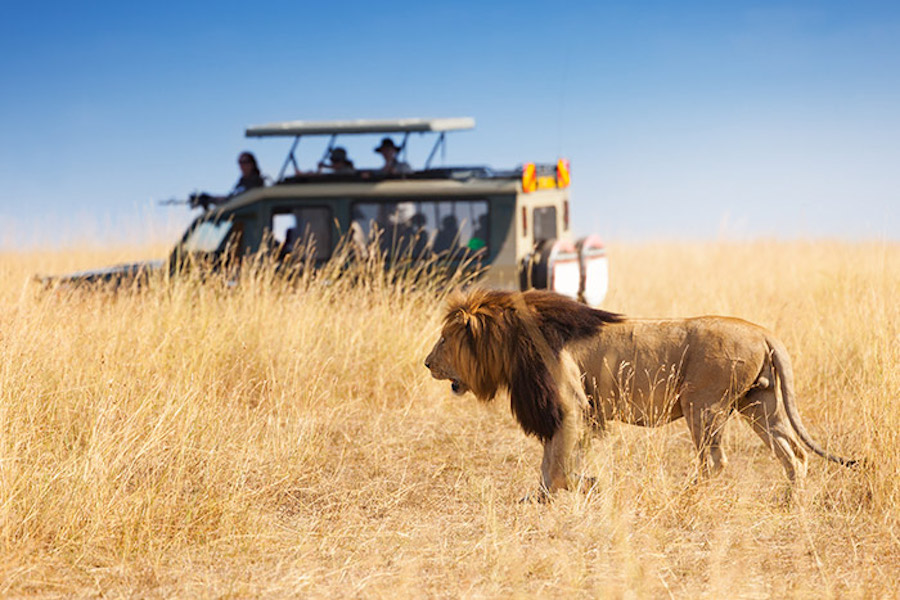 Tourist Medical clinics across the country have been established with proper facilities.
Along the major tourist routes as well as inside the national parks, Mobile as well as tented health-centers have been set up in case of any need of probable quarantine, isolation and preliminary treatment of any tourist.
Several ambulances dedicated to Covid-19 instances have been stationed at various hotspot tourist destinations.
Feel free to contact one of our experts on how you can take your Tanzania safari tours safely post Covid-19 pandemic.
Where to stay on Tanzania Safari Post COVID-19?
good enough a number of service providers within the tourism industry including hotel and lodge owners have positively used the lockdown period not only to train their staff but also upgrade and refurbish their premises to ensure that they meet all the guidelines that the government of Tanzania has put in place to license their re-opening. these guideline will protect both the staff as well as their tourist guests from the risk of contracting COVID-19.
Throughout your Tanzania Safari Holiday with Tanzania Safari Supremacy we have outlined the accommodations that meet these standards and is there that we have focused to have all our clients stay.
What to do before Visiting to Tanzania?
Please obtain travel insurance that offers COVID-19 cover, and allows you to cancel or postpone the tour for any reason
Book flights that are flexible and can enable you to change your dates of travel in case need arises.
Make reservations at accommodations that allow you to adjust your travel dates and can also make refunds in case need arises.