Can I get tested for COVID 19 while on Tanzania Safari? That's a regular question that we are getting from people who are planning to take a safari tour in the Tanzania National Parks during this period of the Covid – 19 pandemic.
The answer is; Yes you can be tasted while on safari in Tanzania. It is official that now you can get a PCR test done from  Seronera in Central Serengeti National Park. The samples can be taken in Central Serengeti without any prior notice if you present yourself in Seronera Village any time from 08.00 hrs to 12.00 hrs (noon). The testing from the Serengeti National Park has started in earnest starting from 13th February.
Testing Corona, PCR Covid 19 Test in Serengeti, Tanzania
To get tested at the Seronera center in the Serengeti you will need to be registered in the official testing portal on this link; www.pimacovid.moh.go.tz , you will then be given an automatically generated control number that you will use to pay an equivalent of USD 100 in Tanzania shillings by mobile payment ie M-Pesa. If you are booking your safari through a tour operator that is a member of TATO, you will be required to pay a handling fee of Tsh 20,000, but if your tour operator is not a member you will be required to pay a handling fee of Tsh 40,000.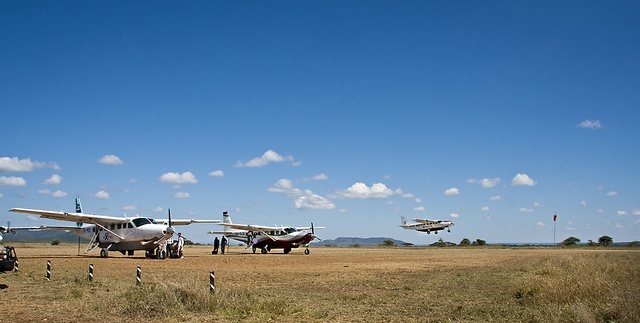 To pay the handling fee via Mpesa, you can do it through Vodacom pay 'Number 5106362 Tanzania Association of Tour Operators'.
All the tests take 48 hours and you will be notified of your results by email. You can print out your test results to present at the airport during departure.
If you are combining safari in Tanzania with beach vacations in Zanzibar you can always plan for your PCR test to be done from Zanzibar. There is a Covid / Corona testing center in Stonetown Zanzibar where you can always visit between 7.30 Am and 03.00 Pm to have your samples taken. The results for the Corona / Covid 19 PCR testing in Zanzibar comes within 72 hours mostly after 48 hours ( 2 days).
You will need to figure out what the best time is for you to have your PCR test done, while factoring in the fact that you will need your PCR test result to be less than 72 hours old to be allowed to board the plane for most of the airlines.
How long does it take to do a Covid 19 / Corona PCR test in Zanzibar?
It takes just 30 minutes from registration to the sample taking until you are done with the process at Zanzibar. However the actual testing just like the for the PCR test in Serengeti, is done in Dar es Salaam. The results come out at least after 48 hours but within 72 hours of sample taking.
For those taking combined Tanzania Safari and Zanzibar Packages, please confirm your departure dates and time of departure so that our able tour experts can advise you on the best place to take your Covid PCR test in Tanzania. In Tanzania you can now do a Corona test from Arusha, Dar es Salaam, Zanzibar and Serengeti National Park.
The same applies to all our customers who would like to do wildlife Tanzania safari from Zanzibar. It is important to share your flight details with our tour consultants so that we can advise the best place and time to do your PCR Covid Test during your safari in Tanzania.