It is never compulsory to tip while on your Tanzania safari tour, but is customary to tip the people that make your Tanzania safari a success! This guide is to help make your life easier, next time you visit Tanzania for your safari or beach vacation.
Having a rough idea on what to expect in regards to tipping in Tanzania will definitely help alienate some of the awkward moments that you may encounter during your safari.
As per above introduction, tipping in Tanzania is not a must but is highly customary and therefore highly expected but also highly appreciated by the persons that are serving you.
Who Do I tip on Tanzania safari?
The most obvious person to tip while on your safari in Tanzania is your professional safari guide who also doubles up as your driver. The tip for the safari guides in Tanzania is quite dynamic because the cost of living is changing rapidly in Tanzania and Africa at large. What was a decent tip for the guide in 2010 is not a decent tip to a guide at this time in the year 2020.
How much to tip safari driver – Tanzania?
A tip of at least USD 20 per day per safari guide while on a safari in Tanzania is just about a good tip. You however can tip as much as you wish depending on firstly how happy the guide has made you and how much you can afford.  It is only recommended to tip your Tanzania safari guide at the end of your safari trip, when parting ways with your guide. Some forum suggests paying a tip on a daily basis but we do not recommend that. Please tip your safari guide only at the end of the safari and preferably; please put the tip in a closed envelope.
Read also what to wear on Tanzania safari, if you have already booked your next safari in Tanzania. Incase you have not booked your Tanzania safari already, you may also be interested in reading our below topic;
How to book a safari in Tanzania?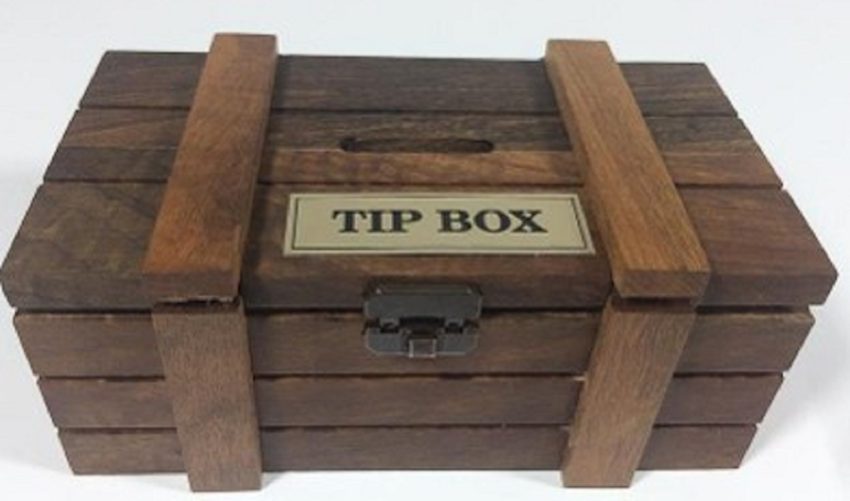 Apart from your safari driver guide you are expected to tip other people that you will meet on your safari, who will be pivotal in making your Tanzania safari a success. One of such is the Waiters / waitresses in the lodges, hotels and tented caps where you will be staying in. Any tip of between Tsh 2000 to Tsh 5000 which is approximately 1 to 2 dollars is highly recommended.
A porter who carries your luggage from your car to your room will also be happy with a tip of a slow as Tsh 2000. You can tip these lodge / camp staff individually on the spot, or alternatively, you may also choose to put your tip in a tip box that is usually kept at the reception area of any lodge or camp, and for this you should tip on the last day of your stay, preferably when checking out of the lodge. In the case of tipping through the 'tip box' the tips are shared among the staff on the last day of every month.
Who else to tip on Tanzania safari and how much?
Other staff that you may need to tip while doing your safari in Tanzania includes the safari chef, in case you are doing your basic camping safari; staying in public or special basic camping sites. Others include the local guides who accompany you on a walking safari in the Selous or Lake Natron, or the Ngorongoro Highlands. You also may need tip the porters who accompany you when doing a hiking / trekking safari in Tanzania.
General tipping guide for Tanzania safari as of the year 2020 (subject to change) is as below;
A private safari guide: USD 20 – 30 per day / per group. You can tip as much as you wish and as you can afford!
A Group guide (when travelling in a convoy of safari jeeps for group tours): USD 15 – 25 per guide per group in the safari jeep.
Safari chef (cook) for camping safaris: USD 10 – 15 Per day per group
General Staff (Porters, Waiters, Waitresses, Bar Man/Women): USD 1 – 2 Per staff (after service).
Arrival / Departure City transfers (like Kilimanjaro Airport): USD 3 – 5 Per transfer driver, per group.
Please note that the above general tipping guide is only applicable for safaris tours in Tanzania and Kenya. For tipping on Mount Kilimanjaro climbing please read more on our Kilimanjaro Climbing tours.
Do not hesitate to contact us if you have any questions or need further information on how and what to tip on Tanzania safari.